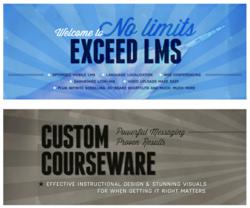 "With strengths in mobile delivery and compliance tracking, Intellum has proven itself to be a natural fit for government agencies" - David Corrigan
Atlanta, GA (PRWEB) December 31, 2012
Intellum, an established and growing enterprise software solutions provider, announced the award of a General Services Administration (GSA) Schedule 874 contract to provide its EXCEED learning management system (LMS) and online courseware creation services to federal, state, and local government agencies. GSA Schedules allow government agencies to easily purchase products and services from vendors that have gone through a rigorous approval process, part of which is securing fair and reasonable pricing.
Schedule 874, also known as the Mission Oriented Business Integrated Services (MOBIS) schedule, offers a full range of management and consulting services ranging from Survey Services to Training Services.
"With strengths in mobile delivery and compliance tracking, Intellum has proven itself to be a natural fit for government agencies," stated David Corrigan, Intellum's Vice President of Sales. "By being on the GSA, we hope to expand our work with these agencies by making it easier for them to find, select and purchase Intellum's services."
About Intellum:
Intellum is a privately-held company headquartered in Atlanta, Georgia. Founded in 2000, the company has over 12 years of experience providing innovative, leading-edge software to customers of all sizes and in all industry segments. Intellum's enterprise technology solutions include EXCEED, a learning management system (LMS), and TRIBE, a secure, social collaboration tool for business.