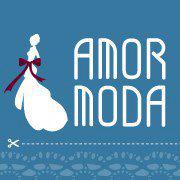 (PRWEB) December 28, 2012
On Dec. 27, 2012, AmorModa.com, a reliable supplier of wedding dresses, is launching a bridesmaid dress promotion from Dec. 27, 2012 to Jan. 27, 2013. AmorModa.com is to give customers a most memorable shopping experience, and all the online consumers can get a discount when checking out, up to 57% off.
There are 600 bridesmaid dresses in the promotion, and these dresses are available in eight colors. Furthermore, AmorModa.com is also offering handmade shoes, jewelry, and veils to customers for complimenting its dresses.
Featured as rich choices, fine tailoring, meticulous production and effective transport services, the dresses from AmorModa.com are all designed by their own design team and AmorModa.com has vowed to spare no energy to provide quality bridesmaid dress products for all customers.
Freddie Chen, CEO of AmorModa.com, says, "Confetti and lace provide the latest beautiful dresses by the best designers around the world. You can find the newest and most fashionable designs on our website. Cheap bridesmaid dresses have been popular among many people in today's economic atmosphere, and our dresses must be shining stars in the industry."
Most staff at AmorModa.com has been working within the women dress industry, and they have the ability to encounter the panic buying wave. AmorModa.com is ready to give clients the best shopping experience for quality dresses, and hope to expand its market share in the coming few months.
For more information, please visit http://www.amormoda.com/