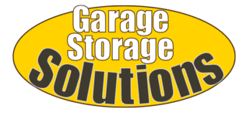 We offer well-built, durable garage cabinets of exceptional value. Ulti-MATE cabinets offer contemporary styling and come with a 5-year warranty.
Brick, New Jersey (PRWEB) December 29, 2012
Garage Storage Solutions has added an online store for the convenience of its customers. Don't know what you want or can afford? Shop online at garagestoragesolutions.us/shop!
Featuring three Ulti-MATE product lines--Ulti-MATE Storage, Ulti-MATE Garage, and Ulti-MATE PRO--the store offers free shipping and discounts for packages of 10 or more cabinets.
The cabinets can be bought in kits or individually and are modular so the customer and mix and match to fit his/her needs. Cabinets are shipped next day and are satisfaction guaranteed.
The cabinets are available for do-it-yourself assemblers and also are available with professional installation if sold within the NY/NJ Metropolitan Area.
About Garage Storage Solutions
Garage Storage Solutions is the exclusive dealer for Monkey Bar Storage Systems in Central NJ and Staten Island. We also offer Strong Rack Over Head Storage Products, the Garage Storage Cabinet line of products, Ulti-Mate Garage Cabinet line and Arizona Polymer Flooring Products.
For more information contract Chris Hall at 732-684-2228 or email chrishallcs(at)gmail(dot)com