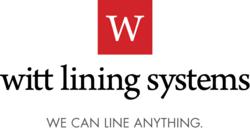 There will always be a market for innovative and cost effective solutions and that is what we provide
Claremore, OK (PRWEB) December 31, 2012
Witt Lining Systems has reported that 2012 will mark the largest sales year in company history. Sales for 2012 are more than double 2011, which in itself was a strong sales year for the company.
Part of the record sales stem from two extra-ordinary large orders that Witt Lining Systems was able to obtain. One sale was for a series of containment liners as part of a new construction project for an automobile supplier and the other sale was tank stand covers for a new nickel smelting plant being constructed. However, company president Andrew Hotchkies pointed out that even without these two projects, sales for 2012 would still have been one of the best sales years on record.
"We have seen a real resurgence in the metal finishing industry due to mining and oil and gas exploration and that industry has always been a big part of our business" said Hotchkies. The company also saw a continued and constant growth of its Koroseal brand PVC liners for hard chrome plating through 2012.
For 2013, Hotchkies sees great potential for approaching another record sales year. "We have some great potential in a couple of markets in Alaska and the Prairie Provinces. We have some unique answers with our products for some environmental issues there. There will always be a market for innovative and cost effective solutions and that is what we provide," Hotchkies commented. "Besides our regular course of business we have opened up new markets for our product this year and I think the coming years will see a real boom for us in these areas" Hotchkies said.
The company also increased exporting of their liners in 2012. Witt Lining Systems saw exporting into Eastern Europe for the first time along with continued exports into Australia, Canada, Mexico, South America and Asia.
Witt Lining Systems is located in Claremore, OK. The company manufactures flexible PVC liners used for corrosion resistance in process tanks, storage tanks, vats, sumps, pits, and containment areas. PVC brands include Spectra Blue, Exceline and Koroseal PVC along with NSF-61 PVC and Teflon liners. For more information contact 1-800-323-3335 or visit http://www.wittliners.com