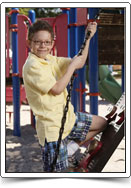 I used to not like going out in public, but since I got my new hair from Hair Club®, I feel more comfortable and now I can try out for plays and dance class. -Max
Boca Raton, Fl (PRWEB) December 27, 2012
HAIR CLUB® CELEBRATES 20 YEARS OF CHARITY PROGRAM, HAIR CLUB® FOR KIDS
Hair Restoration Leader Has Helped More Than 10,000 Children Suffering from Hair Loss Regain Their Hair and Their Self-Confidence
Today, Hair Club® celebrates the 20th anniversary of Hair Club® for Kids, a program providing free hair restoration services to children suffering from hair loss due to medical conditions.
North America's largest provider of all proven hair restoration services, Hair Club® has helped more than 500,000 men and women of all ages suffering from hair loss over the past 36 years. During that time, the company has offered support to a number of non-profits working to help children experiencing hair loss, including The Children's Alopecia Project, American Cancer Society, Sloan Kettering Hospital and Trichotillomania Learning Center.
As part of these efforts, Hair Club® founded Hair Club® for Kids, a charitable arm of the company that provides complimentary hair restoration services for children ages 6 to 17 years experiencing hair loss due to a range of diseases and disorders, including cancer, trichotillomania, and alopecia. Hair Club® for Kids this year celebrates its 20th anniversary, having donated more than $500,000 in services to help more than 10,000 children regain their confidence and boost their self-esteem.
"Children suffering from hair loss are particularly self-conscious among their peers," states Darryll Porter, president and CEO of Hair Club®. "Hair Club® for Kids is a very special way for our company to apply the expertise of our hair restoration specialists to help children suffering from hair loss feel like kids again with full heads of hair and smiles back on their faces."
With 100 Hair Club® centers located across the United States, Canada, and Puerto Rico, these cost-free services are widely available to children in need. Throughout the past 20 years, Hair Club has experienced thousands of heartwarming success stories.
One client, 10-year-old Max Sherwood says, "I have had Trichotillomania for three years. I used to not like going out in public, but since I got my new hair from Hair Club®, I feel more comfortable and now I can try out for plays and dance class."
For more information on the Hair Club® for Kids program or to connect with one of our Hair Club® restoration specialists, visit: (http://www.hairclub.com/hc-for-kids.php).
ABOUT HAIR CLUB®:
Founded in 1976 by Sy Sperling, Hair Club® is the leader in hair restoration and the largest company in the industry offering all proven hair loss solutions. Hair Club® has granted more than 500,000 men, women, and children an experience that truly changed their lives. Today, Hair Club has 100 locations throughout the United States, Canada, and Puerto Rico and is a wholly-owned subsidiary of Minneapolis-based Regis Corp, the largest hair salon operator in the world. Regis brands include: Jean-Louis David, Vidal Sassoon, Supercuts, Mastercuts and many more.