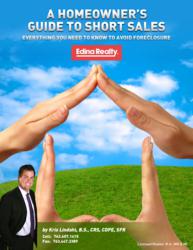 To pass on any information I have to the general public is my mission
Blaine, MN (PRWEB) December 27, 2012
The experienced Edina Realty agent Kris Lindahl held a USDA seminar in Blaine, MN on Wednesday afternoon that covered the lender's short sale process. USDA focuses on rural development. Kris Lindahl went over the steps specific to a rural short selling process and fielded any general questions about the short sale process. The meeting was well attended.
"Working with USDA is always a pleasure,"Kris Lindahl said after the meeting, and continued,"To pass on any information I have to the general public is my mission." Lindahl shared several online resources with the crowd. Lindahl has created three short sale calculators, published an eBook on the topic, and created a video series on YouTube. All of these resources are for the general public's use.
Edina Realty presented Kris Lindahl with the Chairman's Award, the highest honor an agent can receive, for record-breaking sales and sales volume. "I credit my success to hard work and a technological expertise that gives me the edge over other agents nationwide,"said Kris Lindahl after the meeting.
Call Kris Lindahl and his team at (763) 607-1415 for more information. Visit the Minnesota Short Sale Calculator website to check eligibility. Download a complimentary copy of the eBook titled "A Homeowner's Guide To Short Sales" and check out the short sale video series on YouTube.