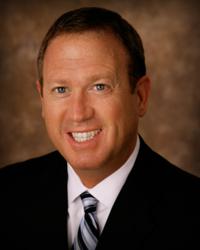 This is a both a surprise and an incredible honor.
Fort Worth, Texas (PRWEB) December 29, 2012
Every year, Fort Worth, Texas Magazine publishes a list of lawyers that have been chosen by other attorneys as the Top Attorneys in several different practice areas, from Administrative Law to Technology Law. This year, Eric Beal was named to the Tarrant County Family Law Top Attorneys list.
With over 22 years of Family Law experience, a background that includes time as a Marine Corps Legal Officer, and an AV® Preeminent™ Rating by Martindale-Hubbell®, Beal considers this among his highest awards.
"This is both a surprise and an incredible honor," said Beal. "I really appreciate the confidence from my peers that the list represents."
Beal, is Board Certified in Family Law by the Texas Board of Legal Specialization and is the Senior Attorney at the Beal Law Firm, a firm with seven attorneys which practices exclusively Family Law in the Dallas-Fort Worth Metroplex, and beyond. He attended Baylor Law School, where he received over two dozen honors and awards, and graduated as the Highest Ranking Student. Since that time, Beal has become a published family law author and speaker and participates in many times over the required number of Continuing Legal Education courses.
Prior to law school and while in the U.S. Marine Corps, Beal graduated first in his class from the Military Justice Legal Officer's Course, where he finished with an all-time record score. He can be found at his firm's website, http://www.dfwdivorce.com