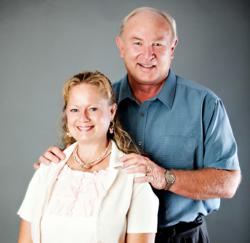 "Kings and Priests in the Financial Realm" by Ray Landers, is a great book for these economic times.
Los Angeles, California (PRWEB) December 28, 2012
Ray Landers is an author, businessman and public speaker. He wrote a book forecasting the economic times in the United States in 1997. The book is entitled "Kings and Priests in the Financial Realm." Ray and his family live in Auburn, Illinois on the same family farm where he was raised. His experience in business and in agricultural trading is a family trait. He was taught and trained by his parents that understood season in the early cycle. As Ray grew older he traded grain on the Chicago board of trade and saw trends in the marketplace.
In this book that Ray wrote the following trends:
~(2000-2010) Wall street would have two huge losses that would stagger America.
The losses would carry over into the housing market, and banks would need to be bailed out financially from the looses. The national debt would go to 15-20 trillion dollars during this period and the United States of America would have to sell the loans to foreign nations.
The workers in America would loose jobs to China and other foreign nations and there would be many corrupt political leaders. There would be foreigners coming into our land to buy hotels, convenient stores and restaurants. America will no longer be the super power and this great nation birthed by our fore fathers would need to be restored back to its constitutional roots and foundation.
contact: editor
info(at)nzrt(dot)tv