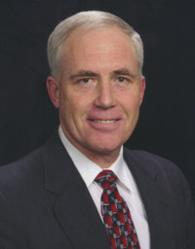 Failure to plan for succession is leaving money on the table
Temecula, California (PRWEB) December 28, 2012
As more baby boomers near retirement, thoughts turn to spending more time with family, taking trips to exotic places, and getting the time to indulge new passions. However, most business owners are facing critical challenges to exiting their business, and a new video details some of the more common ones.
"For most business owners, much of their identity is tied up in their business – not to mention a great deal of their net worth," stated Jay Goth of Redtail Advisors. "So while outside issues such as finding an adequate successor or buyer, tax ramifications, wealth planning, and regulatory issues have an impact on a successful exit, the most important challenge faced by business owners is usually an inability to objectively plan their exit. And that's a huge mistake."
Just as many people put off buying life insurance or planning for their estate because they don't want to consider their death, many owners of companies put off planning for an exit before it's too late.
"We see time and again that a sudden catastrophe such as death or disability forces a business transition, and that is the absolute worst case scenario," continued Mr. Goth. "In many cases, the inability for someone to step in and run the company successfully until a buyer is found leaves the owner's family few options. A ton of money is left on the table. Alternatively, a business owner may wake up one day and decide that they no longer want to run their business and they immediately place the business on the market or turn it over to unqualified managers. This can also lead to selling the company at a discount to what it's truly worth."
The video delves into these and other topics that can help business owners prepare ahead of time for an eventual exit from their company. To view the video, visit the Redtail Advisors' YouTube channel at http://www.youtube.com/redtailadvisors.
About Redtail Advisors
Redtail Advisors is a business and exit planning advisory group located in Southern California, with associates located nationally. The company focuses on helping companies prepare for ownership transitions with an emphasis on establishing and building value within the business. Redtail Advisors works in conjunction with recognized accountants, attorneys, wealth managers, insurance advisors, investment bankers and other trusted advisors to form a dedicated team approach to creating and executing business exit plans that maximize returns to business owners while reducing uncertainty and risks associated with such a process. For more information, visit http://www.redtailadvisors.com.