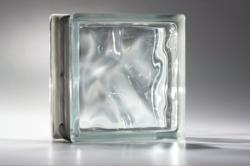 Morris, Illinois (PRWEB) December 31, 2012
Choosing the right window should not always be about what looks best, rather; what are the needs. Most homeowners need to save money, so energy efficient should definitely be a deciding factor. Almost every manufacture offers one or more versions of energy efficiency, but knowing and understanding the values can make a big difference in performance. For instance, the u-value; what is it and why is it important? "The u-value of a window is a mathematical equation performed by the NFRC to determine the heat rate loss by any type of window", said Ray Tuminello, President of Quality Glass Block and Window Co. "When considering energy efficiency, homeowners and contractors should look for a low u-value within a window that fits the budget."
Security should be another concern for homeowners. Many low income neighborhoods utilize glass block windows for security; while other communities take advantage of glass blocks through not only their security features, but the light transmission and privacy levels. "It is the light transmission and privacy offered by glass block that motivates homeowners to purchase glass block windows, and for some really smart reasons. They eliminate the cost of window treatments for privacy, but still allow the natural light to illuminate their home", said Tuminello. When asked about the myth of glass blocks being less energy efficient than regular windows, Tuminello had this to say; "Let's dispel that right now. If a homeowner is being told by a salesman that glass block is less energy efficient, then either they are not up to date on their industry or they prefer to sell you the more expensive window, and most contractors are already aware of the benefits of installing and working with glass block".
The U.S. made four inch glass block has a U-value of .51 and the newer energy efficient glass block has a U-value of .35. Most single hung and double hung windows today have a U-values as high as .65 and as low as .29. "It is all dependent on the needs and options considered by the homeowner; states Tuminello. "Even our energy efficient glass block can be less expensive and more efficient than a mid to high end double hung window and the end user is still offered the security , privacy and light transmission, all in one package.
Quality Glass Block and Window Company (http://www.qualityglassblock.com) is a leading provider of glass blocks used for windows, shower enclosures and vents. In addition to wholesale glass blocks, Quality Glass Block and Window Company provide installation services or guidance for do-it-yourself builders and homeowners.