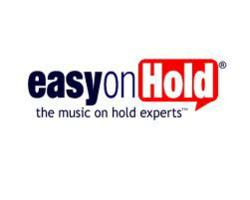 "John Deere dealers are smart marketers. Our workshop will help them understand how to maximize the power of their telephone system with on hold messaging."

Julie Cook, President
Portage, Michigan (PRWEB) December 28, 2012
Easy On Hold, specializing in on hold music and messages for John Deere dealers across North America, has been selected by the John Deere Users Group (JDUG) to teach dealers how music on hold and messaging works from technical and marketing perspectives. The on hold music company will give the 45-minute presentation during the JDUG 2013 annual trade show in St. Louis, Missouri from February 19-22, 2013.
"Our presentation will help John Deere dealers better understand how to use their telephone on hold system to sell more products and provide important information to a captive audience: their callers," says Easy On Hold President Julie Cook. "John Deere dealers are smart marketers, and we look forward to helping those not currently using on hold messaging understand how it works on their phones, and how custom music and messaging works overhead in their showrooms and stores."
Cook said the workshop will cover how:

On hold works with any phone system, regardless of how old it is
Music licensing liabilities are a real threat to small businesses who don't know the laws
The Easy On Hold system is compatible with JDIS
An on hold recording is customized to each specific dealership
New technology can play different content for callers every day of the week
Easy On Hold provides a total turn-key solution for hands-free, worry-free service
On hold music and messaging can be incorporated into the showroom for ultimate Point of Sale (POS) effectiveness
JDUG is a non-profit independent organization formed and governed by independent John Deere dealers. The trade show is held each year, providing dealers an opportunity to learn about new technologies and practices from John Deere-related vendors and partners. The 2013 show will be held at the Hyatt Regency in St. Louis.
Easy On Hold, http://www.easyonhold.com, created in 1997, provides professional telephone recordings, music and on hold message productions, auto attendant, IVR, voicemail greetings, and web audio to companies around the world.