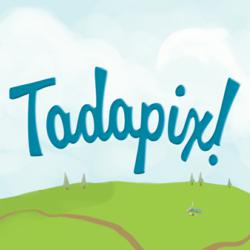 The Skidders video features 2D animation and takes a humorous look at how Mom's keep their kids safe and happy
Los Angeles, CA (PRWEB) December 28, 2012
Tadapix, an industry leader in video animation, quirky animated advertising and entertaining digital marketing campaigns, has partnered with Skidders Footwear to create an animated explainer for Skidders' Gripper Shoes and Socks. Written and Produced by Tadapix Executive Producer Craig Ginsberg, the Skidders video features 2D animation and takes a humorous look at how Moms keep their kids safe and happy The video can be seen on the company's website, Youtube and through other online distributors.
Skidders Footwear approached Tadapix to create an entertaining brand experience while communicating the core values of the company and key product features. Through a collaborative process, Skidders and Tadapix developed a concept centered around a mother trying to keep up with and protect her adventurous children. Skidder's Gripper shoes and socks are one way that she defends them against slips, bumps and falls. The video also highlights the variety of styles and fashions that Skidders offers.
"The Skidders brand is a perfect fit for our style of entertaining, animated marketing," stated Craig Ginsberg, Executive Producer for Tadapix. "We couldn't have asked for a better partner".
Animated videos are quickly becoming a leading method for communicating product information and branding to an online audience. With diminishing attention spans online, brands are turning to entertaining and fun video ads to make their company stand out from the crowded internet marketplace. Videos are also being featured in cutting-edge web design as it limits the amount of text needed on a homepage and creates a sleek, modern look while maintaining an information rich web experience.
Benefits include lower bounce rates, higher conversion rates, better customer engagement and a more memorable brand experience. Animation is particularly popular with technology companies who need to quickly relay what their product or service does, show that it is not complicated to use and create a friendly, accessible brand image.
Brands and individuals looking to learn more about animated digital videos and online marketing should contact Tadapix's Sam Yousefian at (855) 823-2749.
About Tadapix: Tadapix is a Los Angeles based marketing company specializing in video animation, explainers and branded content. Founded in 2007, Tadapix has created digital marketing campaigns for the world's largest brands and hottest startups.