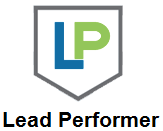 Mesa, AZ (PRWEB) December 28, 2012
Real estate web marketing leader Dynamic Page Solutions offers industry-leading techniques to generate leads for Realtors with transactional intent through Lead Performer, a new online marketing product. Utilizing a proprietary blend of search engine optimization, unique premium content, and pay-per-click search advertising generates high-quality, focused leads with minimal effort.
Content is king in today's Internet marketing industry and Lead Performer packages include unique, premium articles for every Lead Performer page, complimenting pay-per-click ad campaigns and reaching optimal conversion rates. These articles are optimized to display on the results for custom-researched keywords.
What good is quality content without a page to put it on? Lead Performer customers benefit from Dynamic Page Solutions' patent-pending MLS IDX solution which generates real estate listing pages in real time. Listing pages are automatically generated in real time and organized into dozens of categories to help users navigate Lead Performer sites. Examples can be seen here: http://www.gilbertrealestatesearch.com/ and http://www.buymesahouses.com/.
Search engine optimization is obtained through a blend of the latest on- and off-site techniques, targeting market-specific keywords hand-chosen by DPS' on-site SEO team.
While organic search results are generated gradually with quality content, pay-per-click advertising results can be seen immediately. Quality keyword research is the foundation for each and every pay-per-click advertising campaign. Lead Performer customers benefit from customized, targeted ads and performance analytics and reporting.
The combination of pay-per-click ad campaigns and focused, high-quality content generation allows puts Lead Performer customers in the unique position of receiving targeted, transactional intent leads, guaranteed. DPS monitors PPC campaign results and SEO rankings throughout the life of a Lead Performer package.
In addition to IDX solutions and real estate lead generations, DPS specializes in helping Realtors reach potential clients through training videos and a webinar series focused on utilizing technology to establish and maintain sales relationships.
Dynamic Page Solutions currently provides services in 82 MLS markets across the nation and is growing to include new markets each month. Agents and brokers who are serious about growing their real estate businesses choose Dynamic Page Solutions as their real estate website and IDX provider because of the ability to win real estate traffic.
For more information on IDX solutions and the patent-pending real estate website technology visit http://www.leadperformer.com/ and http://www.dynamicpagesolutions.com/ or telephone 888-782-8184.