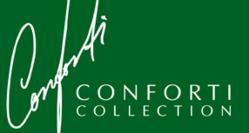 Sarasota, Florida (PRWEB) December 28, 2012
Arthur Conforti, President of The Conforti Collection, created a national sweepstakes for local florists. The Conforti Collection was created to provide florists with a brand name collectible to be designed with our without flowers during the holidays. These collectibles can be purchased only through local flowers shop nationwide. This year's featured collectible was the 2012 Spode® Holiday Express Train. Any florist who purchased the train had the opportunity to submit one customer's name to win a cash prize. The Conforti Collection awarded 5 florists a $1,000 cash giveaway, totaling $5,000, to encourage consumers to shop locally.
The 5 winning shops spanned the USA and the shop owners were thrilled to have a local giveaway for their customers. Showcased below are the winning local flower shops:
1. Breen's Florist in Houston, Texas – Shop Owner, Marcia Wilson
2. Carithers Flowers in Marietta, Georgia – Shop Owner, Charles Carithers
3. Hoogasian Flowers in San Francisco, California – Shop Owner, Harold Hoogasian
4. Norton's Flowers & Gifts in Ypsilanti, Michigan – Shop Owner, Tim Galea
5. People's Flowers in Albuquerque, New Mexico – Show Owner, Wayne Pollack
Tim Galea from Norton's Flowers & Gifts stated, "It is a tremendously strong marketing point to be able to say we are giving away $5,000 in cash! Who else is doing anything like that in a LOCAL market," and from Marcia Wilson from Breen's Florist said, "This was the best opportunity her shop has had in years. It brings a lot of attention to shopping local!"
The Conforti Collection plans to continue sweepstake opportunities for florists and consumers. The Spode Holiday Express is a 3-year train series concluding with the 3rd edition debuting in October 2013.