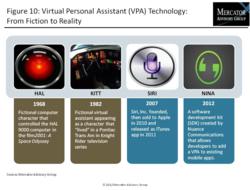 An increasingly tech-centric consumer creates a strong business need to consider how interactive communications impact the franchise from a cost and value perspective.
Boston, MA (PRWEB) December 29, 2012
Contemporary consumers want to have more control over their money. They are demanding more information faster and access to updates on activity taking place on their accounts. They are also becoming increasingly aware of the threat inherent in online transactions. Until recently, bringing the consumer directly into the fraud detection value stream has not been part of most issuers' risk management strategy.
New research from Mercator Advisory Group, Proactive Consumer Fraud Communications: Don't Call Me, I'll Call You, examines how this paradigm is changing and looks at the impact this is having on contact center services, issuer support strategies, and direct-to-consumer apps. This analysis considers the shifting consumer support environment, which is responding to consumers' interest in information and personalized, on-demand services as well as issuers' needs to better control fraud and reduces expenses.
"For debit card portfolio managers responsible for delivering profitable products in a constrained revenue environment, effectively managing risk and responding to the expectations of an increasingly tech-centric consumer creates a strong business need to consider how interactive communications impact the franchise from a cost and value perspective," comments Patricia Hewitt, director of Mercator Advisory Group's Debit Advisory Service and author of the report.
Major highlights of this report include:

An analysis of consumer survey results relating to their use and interest in proactive alerts, concerns about fraud, and communication preferences
The evolution of the consumer contact industry including the development of virtual personal assistants to augment consumer self-service channels
A look at the direct-to-consumer fraud alert application, SafePay, a solution designed to appeal to the small and medium enterprise (SME) online merchant and the early adopter, risk-averse consumer
A discussion of debit card issuers' interest in expanding the services connected to their retail portfolio, which includes these emerging communication technologies that serve to deputize cardholders into the risk management process
Entities mentioned in this report include: SafePay, Nuance Communications, and Varolii Corporation.
Members of Mercator Advisory Group's Fraud, Risk & Analytics Advisory Service and Debit Advisory Service have access to this report as well as the upcoming research for the year ahead, presentations, analyst access and other membership benefits. Please visit us online at http://www.mercatoradvisorygroup.com.
For more information and media inquiries, please call Mercator Advisory Group's main line: (781) 419-1700, send E-mail to info@mercatoradvisorygroup.com.
For free industry news, opinions, research, company information and more visit us at http://www.PaymentsJournal.com.
Follow us on Twitter @ http://twitter.com/MercatorAdvisor.
About Mercator Advisory Group
Mercator Advisory Group is the leading, independent research and advisory services firm exclusively focused on the payments and banking industries. We deliver pragmatic and timely research and advice designed to help our clients uncover the most lucrative opportunities to maximize revenue growth and contain costs. Our clients range from the world's largest payment issuers, acquirers, processors, merchants and associations to leading technology providers and investors. Mercator Advisory Group is also the publisher of the online payments and banking news and information portal PaymentsJournal.com.