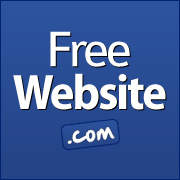 New York, NY (PRWEB) December 28, 2012
Industry-leading website provider FreeWebsite.com released a new article today emphasizing the importance of a personalized website for lawyers. The article discusses how working attorneys can benefit from lawyer website templates.
In the article, FreeWebsite.com outlines in detail why an attractive and effective website helps lawyers advantage of online trends and build an Internet presence that will pay off in the long run. In addition, the article shows lawyers how to request lawyer website templates from FreeWebsite.com.
"The simple fact is that the vast majority of people go online to look for the services they need," said a FreeWebsite.com representative. "In order to connect with potential clients, business owners and professionals like attorneys need to create an online reputation."
FreeWebsite.com stresses in the article that even though attorneys may not be providing their legal services online, it's still important to get lawyer website templates built and running. A website can provide important information to the public, such as contact information, the exact services provided, and success stories.
To read the article, visit http://www.freewebsite.com/lawyer-website-templates/
About FreeWebsite.com: FreeWebsite.com breaks down barriers to website ownership by providing attractive, easy to maintain websites, complete with content, at a low price. To learn more, visit FreeWebsite.com.