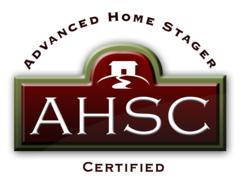 "The Academy of Home Staging is proud to once again be a sponsor for RESA. RESA is the only industry trade association dedicated to Home Staging and Redesign Professionals," stated Kapellusch.
Los Angeles, CA (PRWEB) December 29, 2012
Kim Kapellusch, Owner and Founder of The Academy of Home Staging, is proud to announce participation in the upcoming Real Estate Stagers Association annual conference to be held in San Francisco January 31st to February 2nd. RESA is the industry trade association dedicated to Home Stagers and Redesigners.
The Academy of Home Staging provides the industry most comprehensive training, preparing its' students to successfully open their own Home Staging business and successfully meet the needs of their clients.
As a sponsor of the 2013 Conference, The Academy of Home Staging will have a booth at the show where attendees can meet our trainers and owner/founder Kim Kapellusch. At the booth they can browse through course materials, testimonials, review ongoing educational sessions and discuss and inquire about professional coaching. Specials on advanced educational classes will be available at the show only. Interested participants should stop by the booth early to take advantage of all show specials.
Kapellusch is also proud to announce that two of The Academy's trainers, Pam Christenson and Michelle Lynne Plant, will both be hosting sessions at this year's conference.
Pam Christensen, Founder and Owner of Staging for Charisma, a Seattle based Home Staging business, and The Academy's Seattle based instructor, will conduct a workshop titled 'Working with Investors: The good, the bad and the downright ugly.' During this session Pam will share her vast experience in managing a highly successful Home Staging business in Seattle that services many Investors. In this session, attendees will learn the good and the bad in regards to working with Investors. She will discuss how to find Investors to work with and how to speak their particular language. Pam will provide advice on pricing for investors, packaging and marketing. Attendees will also learn from Pam her winning sales tips and techniques to help all attendees grow their business.
Michelle Lynne, President of By Michelle Lynne of Dallas, and The Academy of Home Staging Dallas based instructor, will be leading a workshop on 'Increasing Your Profitability by Increasing Your Strategic Planning Skills'. This workshop will help attendees identify their core values that will assist them in elaborating their existing brand and further design a niche in their hometown market. This will allow them to begin to develop a roadmap that will direct the growth of their business.
Kim and her highly accomplished team of stagers invite all attendees at the 2013 RESA conference to stop by The Academy's booth.
The complete list of 2013 classes from The Academy of Home Staging, and the locations are:
February 18th – 22nd, Dallas, TX
February 25th – March 1st, Seattle, WA
March 4th – 9th – Tampa Bay, FL
March 11th – 15th – Los Angeles, CA
May 6th – 10th – Washington, DC
June 10th – 15th – New York, NY
September 9th – 14th – New York, NY
September 23rd – 27th – Los Angeles, CA
October 7th – 12th – Tampa Bay, FL
October 14th – 18th – Seattle, WA
October 28th – November 1st – Washington, DC
November 4th – 8th – Dallas, TX
Interested students should call 1-800-574-5576 today to register and secure their seat in our limited enrollment classes. The Academy now offers financing options for eligible students, and an early-bird special for student registering 60 days prior to the start of their class.
ABOUT THE ACADEMY OF HOME STAGING: The Academy of Home Staging was founded by Kim Kapellusch in 2005 in the Los Angeles area, and has quickly become the Industries' premier Home Staging and Redesign Certification Training Program. Today The Academy operates in California; Dallas, TX; New York City, NY; Seattle, WA; Tampa Bay Area, FL; and Washington, DC. In addition to its leading classroom certification classes The Academy offers a full CD based course, ongoing education and one-on-one business counseling.
For more information call 1.800.574.5576 or visit http://www.TheAcademyOfHomeStaging.com.