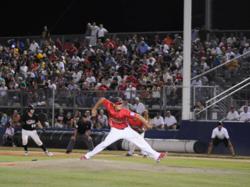 Farmington, N.M. (PRWEB) December 28, 2012
Farmington is known as a city with a strong cadre of volunteers that put together popular and well-organized events. These large annual events of long-standing draw visitors and appeal to local residents. Among the largest are: Riverfest, May 24 - 26, 2013, a big riverside party that opens the summer season by celebrating the three rivers that meet in this high desert town and the Connie Mack World Series held August 2 - 9, 2013, a baseball tournament that brings thousands of fans to Farmington to watch some of the top 17 and 18 year-old baseball players in the nation.
The Farmington Convention & Visitors Bureau board and staff support many of the community's events with both marketing and logistical services. The annual events calendar is supplemented by regularly updated printer-friendly weekly and monthly calendars of other ongoing smaller events and activities in numerous venues: local parks, the community college and the civic center and others. The Bureau's Facebook page provides information about Bureau member events and daily schedules of local events as they are made available.