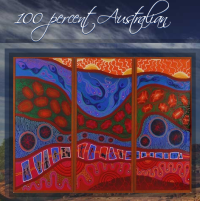 "Our mission is to provide a quality of service that is second to none for our clients that expect only the best."
(PRWEB) December 29, 2012
100PercentAustralian.com launches online store for 100% authentic Australian made products.
100PercentAustralian.com website offers authentic Australian made products for purchase online. Every product offered is, of course, 100% Australian made, from Australian Uggies to aboriginal artwork.
You won't find any Chinese or Taiwan made knockoffs here, only authentic Australian made products including opal jewelry, akubra hats and a variety of crocodile and ostrich leather products.
The new online store features authentic aboriginal artwork from award winning Australian indigenous artist Alison Williams. Alison has taught for many years in the Clarence & Coffs regions and has won several art awards including the NSW Indigenous Art Fellowship from the ministry for the Arts and Sydney City Council which supported her to exhibit throughout Canada. Alison manages the WADJAR gallery at Yarrawarra Aboriginal Cultural Centre working to support Indigenous art and artists on the North & Mid North Coast, and to promote cultural awareness for all.
Those looking for Aussie oilskin coats, Australian hats or Blue Dog Jeans, it's all available online at 100PercentAutralian.com.
100 percent Australian is a division of Shannon Global Marketing, Inc.™ "The business is based on our passion to only showcase the best of Australian made products. In order to qualify for inclusion on our site, the products must be made in Australia and the company must be Australian owned." says Co-Founder Lyn Dunbar.
Dunbar also says "The company originated in Northern NSW near the very scenic and popular Coffs Harbour. This town was the home of the famous Australian Rugby team - The Wallabies, about whom we are also very passionate. Our area is not without other famous people, as Russell Crowe also makes this part of NSW home. His parents still live here and he visits as often as his work allows. His costume from 'The Gladiator', along with other artifacts of his, sits for us all to see in a local museum that he helped put together."
The marketing team searches for genuine, original and very often unique products from all over Australia for discerning clients. Dunbar says "Our mission is to provide a quality of service that is second to none for our clients that expect only the best. Our customer service has earned us a listing in the Stanford Who's Who Directory."
The launch of 100PercentAustralian.com online store has been a long time coming and the 100% Australian Team is pleased to ship authentic and original Australian made products anywhere in the world.