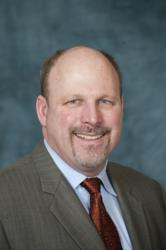 Many of my patients report that the pain is gone as soon as they awaken post-surgery," says Dr. Craig Popp.
Geneva, IL (PRWEB) December 29, 2012
Herniated discs are painful. Sufferers report everything from an inability to sleep, lie down, or sit, to excruciating leg, buttock, and lower back pain. Traditional surgery can be discouraging: pain, tissue disruption, scarring, and the dreaded hospital stay. But improved minimally invasive techniques can now be used to remove a herniated disc microscopically, relieving pain and saving patients a world of grief.
Dr. Craig A. Popp, an orthopedic spine surgeon at Fox Valley Orthopedics, is an expert in microdiscectomy – has been performing microdiscectomies – a technique used to repair herniated discs – for 15 years.
"Many of my patients report that the pain is gone as soon as they awaken post-surgery," says Dr. Popp. "And months later, the only evidence of surgery is a very tiny, faint, scar, measuring not more than half an inch long."
Another advantage is the outpatient setting rather than a hospital stay. This means returning to work, play, and one's normal routine more quickly. And since there is less blood loss and minimal tissue damage in minimally invasive microdiscectomy, there is often less recuperative pain, so the need for pain medication is minimized.
Microdiscectomy is usually considered for patients with problems resulting from nerve root compression or herniated discs of the lower back. The most common symptom is severe pain radiating from the back to the buttocks or leg, and in some cases down into the foot.
"Normally, microdiscectomy is performed when other non-invasive treatments such as heat, ice, pain and nerve pain medications, narcotics, muscle relaxers, cortisone injections, physical therapy, traction, ultrasound, electrical stimulation, or short-term bracing have failed to reduce the pain," says Dr. Popp.
Microdiscectomy to repair a herniated disc is performed through a small incision. Once the muscles are gently separated, a tubular like retractor is inserted into the spine to protect muscle. A magnifying microscope is used to locate its precise location, and the ruptured portion of the disk is removed. The pressure on a nerve root or the spinal cord is relieved…and so is the pain.
ABOUT FOX VALLEY ORTHOPEDICS (FVO)
FVO was founded in 1973 in Geneva, Illinois for the purpose of providing exceptional comprehensive orthopedic care in an environment that puts patients first. FVO provides a vast range of bone and joint surgery and care through its advanced imaging center, sports medicine center, and ambulatory surgery center. Dedicated to the community, Fox Valley Orthopedics provides team physicians to local high schools and youth organizations. FVO is also the official team physician group for the Kane County Cougars. The practice serves communities throughout Chicago with offices in Geneva and Elgin. For more information, go to http://www.fvortho.com.