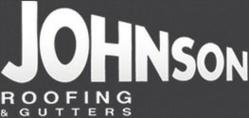 Seattle, WA (PRWEB) December 31, 2012
The Pacific Northwest is famous for its spectacularly wet Winters, but in recent years, unusual cold spells have brought ice and snow into the picture. With this in mind Johnson Roofing and Gutters, a Shoreline roofing contractor, offers some advice for preparing your house for severe winter weather. With only a few basic preparations, the healthy function of the roof can be assured, preventing small problems from spiraling out of control.
Inside Leaks - Well, winter may have just begun, but we have already endured the first couple months of the long wet season. A quick indoor inspection for tiny amounts of water damage on ceilings can signal a leaky roof. Climbing up into the attic is necessary, but I'm sure you have already done that at least once during the holidays when stashing presents from Santa.
Clear Debris off Roof - Winds and rain can force debris on to the roof, disturbing the proper flow of water towards gutters and downspouts. Leaves and tree limbs are the leading culprits, but frisbees can cause just as much trouble. Climb up and remove.
Gutter and Downspouts - Its not enough just to get water to the gutters, there must be some place for it to go. Cleaning out leaves and debris from gutters is an obvious solution to preserve the proper flow of water off of roofs. Flushing downspouts with a hose is important, too. Not only can this help to avoid tile and attic water damage, but the house's foundation will thank you as well.
Roof Inspection - Climb up on the roof (carefully) and take a look for damage to roofing tiles and flashing. Even minor damage, or just a few missing tiles can spell disaster if the winter is severe enough. Replace tiles and shore up flashing were necessary. For bigger jobs, don't hesitate to call in a professionally licensed and bonded roofing contractor.
Beware Overhanging Tree Limbs! - While up on the roof conducting the inspection, take notice of tree limbs that hang over the roof. High winds, persistent rains and wet, heavy snow will snap that sucker right off! Its better you get to it first.
Healthy Roof = Insulated Attic - With an increase in freezing spells during the winter, ice on the roof can become a problem. An attic that is properly heated and insulated can keep the temperature across the whole roof consistent, avoiding ice dams that can occur on overhangs and gutters. Make sure that heating vents in the attic are clear from obstructions and that insulation is properly installed and dry.
Chimney/Fireplace - Now that Santa has done his thing, its time to make sure that the chimney and fireplace are ready for winter. A whole lot of heat can be lost when you leave the flue open. Make sure to close it when not in use. Even when closed, the flue does not create an air tight seal, so look into installing a glass door on the fireplace with vents at the bottom. This allows you to enjoy a fire without losing heat. Chimney flashing should inspected and replaced as well.