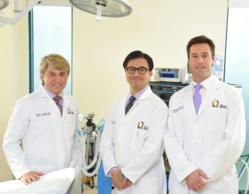 The Pixel Fragmented Laser is used to treat aging skin, erase thin lines and provide global skin rejuvenation, leaving a healthy glow. Lines around the eyes and lips are greatly improved with the treatment - Dr. Sassani
Plantation, Florida (PRWEB) December 28, 2012
Today there are a variety of options to rejuvenate the skin. One of the newest is laser skin resurfacing, which can reduce facial wrinkles, scars, and blemishes. Newer laser technologies now give plastic surgeons greater control permitting fine precision in areas that are critical such as the face. The process induces small controlled wounds to the skin, prompting it to heal by creating new cells, and therefore a renewed appearance.
While there are many different types of lasers on the market today, the gold standard is CO2. Fractional CO2 laser therapy delivers very powerful results, yet has a much shorter down time and has very low complication rates. WebMD has even named it the number 1 anti-aging breakthrough of the decade.
The treatment uses A fractionated laser beam to deliver many tiny columns of heat deep into the skin, destroying old skin cells and making the body create collagen. Unlike CO2 treatments that cause significant skin wounds, open sores and crusting, fractional lasers leave surrounding tissue unaffected and intact allowing the skin to heal much faster.
According to information from the American Society of Dermatologic Surgery, fractional resurfacing can be performed on the face, neck, chest and hands. The most common side effects are redness and swelling, followed by outbreaks of acne or cold sores in less than 2 percent of patients.
One of the best of these fragmented CO2 laser therapy's, is Pixel Perfect™. It is produced by Alma Lasers and offers the chance to look younger, healthier and more radiant. The laser treatment can clear years of sun damage such as age spots, fine lines and wrinkles. Pixel Perfect has the ability to help shrink the appearance of pores and smooth out acne scars, giving a soft and flawless look to the skin.
The Pixel® laser light works by passing through patented optics to penetrate the skin with tiny thermal channels, which only go as deep as a few sheets of paper. These micro-injury sites stimulate healing and as the collagen remodels; scars begin to fade, texture starts to improve and your skin becomes more luminous.
The surgeons at Take Shape Plastic Surgery in Fort Lauderdale are now offering the Pixel® laser to rejuvenate the aging face. In addition to a wide array of cosmetic surgery including facial aesthetic surgery, body contouring, and breast augmentation in Fort Lauderdale, Take Shape Plastic Surgery also offers extensive reconstructive procedures of the face and body,
Also on premises is Take Shape Surgery Center, L.L.C., a Medicare-certified, state-licensed and nationally-accredited, ambulatory surgical center in Fort Lauderdale. This facilitates a more personalized, convenient and comfortable experience for patients.
Patients can be assured that the plastic surgeons at Take Shape Plastic Surgery in Fort Lauderdale possess the skills, training, and aesthetic eye to ensure that the patient's desired cosmetic result become a reality and that reconstruction patients achieve the best possible outcome. For more information please call Take Shape Plastic Surgery in Fort Lauderdale at 954-585-3800 or visit them on the web at http://www.takeshape.info. Take Shape Plastic Surgery P.A. is located at 4161 N.W. 5th Street, Suite 100, Plantation, Florida 33317