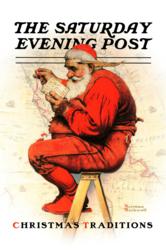 As more families discover the appeal of tablets and e-readers, we are excited to bring our history/experience in age-appropriate storytelling to eBooks, as the first step in building intellectual property brands across multiple screens."
Los Angeles, CA (PRWEB) December 28, 2012
Premier Digital Publishing, Inc., a leading innovator in eBooks, announced an agreement with intellectual property studio and 3D production specialist SD Entertainment to publish a series of gorgeously illustrated "coffee table" ePublications, and four original series of enhanced eBooks for children.
Readers can download the SD Entertainment eBooks on all e-reader platforms including Amazon, Apple, Barnes & Noble and, and read-on devices including Kindle, Kindle Fire, iPad, iPhone and Nook.
This comes at a time when eBooks and e-reader devices are becoming more and more popular and user friendly. In fact, a recent study from New York based children's research firm PlayScience and Digital Book World shows that nearly 40% of parents with children aged 2 to 13 who read eBooks plan to purchase a new e-reading device for their children this holiday season and many plan on buying new eBooks as well.
RELEASED FOR THE HOLIDAY SEASON:
Christmas Traditions with the Saturday Evening Post is the first in a series of "coffee table" ePublications showcasing the priceless holiday imagery The Post is known for by its award-winning artists such as Norman Rockwell, Steven Dohanos, J.C. Leyendecker, and John Falter. On America's nightstands for nearly 300 years, the Saturday Evening Post continues to resonate as America's magazine. Richly illustrated, this unique ePublication is a nostalgic slice of Americana, celebrating the spirit, memories and joy of Christmas over the years.
Also released for the holiday season is Buggy Christmas Carol, an adaptation of the Dickens' classic story written in 1843, designed for children aged 3-5 and parents to enjoy. The cast of characters featured in this eBook are played by whimsical bugs and friendly animals who bring humor and charm to their roles. In this version of A Christmas Carol, Sam the Stinkbug delightfully takes on the famous role of Scrooge as he learns the real meaning of Christmas from some not-so-scary Christmas ghosts.
SERIES PUBLISHING:
The two books herald the launch of a long term collaboration between Premier Digital Publishing and SD Entertainment, that will see the publication of four new series' of enhanced eBooks for children, featuring original, never before published characters. Each series will feature at least six books, with the potential development of companion film and television series.
THE INTERACTIVE VALUE-ADD:
The new series offer families the perfect combination of compelling storytelling entertainment and fun-filled learning. Crisp art, whimsical characters and a collaborative adventure keep children engaged, highlighted by voice-over narration, music and sound effects.
A recent report by the Joan Ganz Cooney Center at Sesame Workshop recommends specific eBook enhancements that facilitate pre-literacy skills and word recognition – specifically, audio and highlighted text, and content that encourages co-reading.
"Our partnership with SD entertainment allows us to fully activate our unique capabilities for interactive and enhanced eBooks, enabling a superior quality entertainment and learning experience on every available device which assures the broadest distribution possible," said Thomas Ellsworth, CEO Premier Digital Publishing. "We are delighted to work with the talented team at SD Entertainment, internationally recognized for their success producing entertainment for beloved brands such as Bob the Builder, Angelina Ballerina, My Little Pony, Care Bears, and Transformers."
"Developing content for the interactive e-reading experience is a natural progression for us, enhanced by the technology available today," said Michele Martell, COO, SD Entertainment. "As more families discover the appeal of tablets and e-readers, we are excited to bring our history/experience in age-appropriate storytelling to eBooks, as the first step in building intellectual property brands across multiple screens."
ABOUT EACH OF SD ENTERTAINMENT'S NEW SERIES:
The Classic Tales Series
A Buggy Christmas Carol is the first in a series of kid friendly picture eBook adaptations of classic stories, fairy tales, and nursery rhymes for boys and girls ages 3-5. The characters in each story are played by a regular cast of colorful animal and bug characters who bring humor and charm to their roles.
The "I Know My" Series
The "I KNOW MY" series of pre-school eBooks is designed to support boys and girls ages 1-3+ as they learn about the alphabet, numbers, food, tools, holidays and more. The books feature an entertaining company of cartoon characters who invite kids to "participate" along with them as they discover the world around them.
Army Ants
Army Ants: Operation Candy Bowl is the first title in the Army Ants series of eBooks featuring the comic adventures of an Army Ant squad reminiscent of such classic TV comedies as Sergeant Bilko, Gomer Pyle, USMC and McHale's Navy. With rollicking voices, funny sounds effects and a surprise ending, this series delivers Saturday morning cartoon fun!
The Even Monsters Series
Even Monsters Have Manners is the first title in the Even Monsters series of eBooks featuring engaging monsters and charming stories that help model good behavior for boys and girls ages 3-5.
For information on each eBook title, please visit:
http://www.premierdigitalpublishing.com/Titles/authors/sd-entertainment/
About Premier Digital Publishing
Premier Digital Publishing, Inc. is a leading independent digital publisher and innovator in eBooks, enhanced eBooks and interactive content. Led by a team of digital media pioneers, the company ranks among the top publishers of quality eBook entertainment to the industry's leading tablet and eReader manufacturers and eBook retailers. The company is based in Los Angeles with offices in Toronto and New York.
Web: http://www.premierdigitalpublishing.com
Like: http://www.facebook.com/premier.digital.publishing
Follow: http://www.twitter.com/PDigitalPub
About SD Entertainment
Founded in 1999 by animation industry veterans Paul Sabella and Jonathan Dern, SD Entertainment specializes in launching franchise properties that connect with audiences and consumers on every screen. SD Entertainment has re-invented, produced and distributed amazing entertainment for beloved brands like Bob the Builder, Angelina Ballerina, My Little Pony, Tonka, Care Bears, Transformers, Bratz, Noddy, and many others, at the forefront of independent 3D production and distribution.
Web: http://www.sdentertainment.com/books
Like: http://www.facebook.com/sdeBooks
Follow: http://www.twitter.com/SDEBooks
For further information, please contact:
Yvonne Hunter Ida Yenney
Premier Digital Publishing Genncomm, on behalf of SD Entertainment
Los Angeles: (310) 889-0852 (818)839-1410
Toronto: (647) 348-2024 ida@genncomm.com
yvonne@premierdigitalpublishing.com