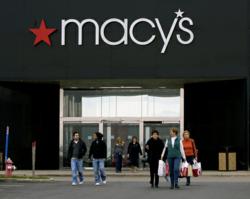 showing various categories in one sitting the article gives readers the big picture on how we spent for goods this year
New York City, New York (PRWEB) December 28, 2012
Financesonline.com combines various product categories and lined them up not only to show readers how they generally performed in the market, but why and how it will affect the products' future. The article follows the pattern of out-of-pocket spending, which is predictably constrained but not limited to categories that dominate consumer behavior when they're not eating: technology gadgets and apps, movies and books, sports, fashion, automobiles and bargain deals. By showing various categories in one sitting the article gives readers the big picture on how we spent for goods this year.
With one of the fastest product turnaround every year, technology has seen a share of milestones in 2012 that may define the future. It is this year that iPhone was finally outperformed by a rival. It is also this year that may have sealed the fate of PCs, when Windows 8 failed to put the excitement back to desktops. In the same breath, Nokia's Lumia's less-than-stellar performance may mean the company would not be joining the smartphone major league any time soon.
Similarly, the article shows the great surprise in the movie industry, and it came in seven heroic figures of The Avengers, a plot so construed yet many were drawn to the humanity of the characters. On the other side, it is perhaps Tom Hanks' first flopped flick in memory when Cloud Atlas failed to meet blockbuster levels.
The article also indicates some interesting twists in this year's sporting events, which attracted millions of consumers, specifically 219.4 million of them watching the London Olympics. It's a record high in American TV viewership of the Games. And if the Super Bowl generated a large following this year as expected, the Giants and Tigers couldn't draw as much baseball fans to the set, which in an evil twist, is a record low ever.
Meanwhile, the automobile industry rescue was one of the hot topics during the elections. Perhaps the fact that the Big Three reported double-digit growth this year, and that the top sold vehicle is a good old American truck brand, may convince the unconvinced that Obama did the right thing to help save this industry after all.
Remember Bruce Springsteen? Readers will know he's not only not retired; he raked in around $199 million to become the second top grosser for concert tours this year. And a double treat for the eighties kids, Madonna is the queen of concert ticket sales in 2012. However, Enrique Iglesias, JLo and Beyonce, hot as they are, were given the cold shoulder by concert fans this year.
Read The 2012 Product Tops and Flops for more interesting stories behind the sales and find out if we missed something and why we should have included it in the list. FinancesOnline.com is a US-based personal finance website.