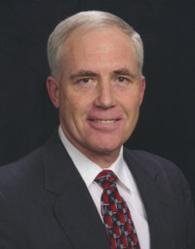 Companies that need to raise money should take a look at TIGRcubs
Temecula, CA (PRWEB) December 28, 2012
A webinar introducing a new security called TIGRcubs™ will explain the benefits and details of a new security designed to help companies obtain funding from institutional investors. Businesses looking for funding (Issuers) agree to trade a percentage of their future revenue streams for cash. Also presenting during the webinar will be Entrex© Founder and CEO Stephen Watkins. It will be held on January 3, 2013 at 2 pm Pacific Standard Time. Interested parties may register at TIGRcubWebinar.com.
"This financial product developed as I was searching for innovative ways to help privately held companies that needed growth or acquisition capital, but were constrained by the traditional funding models," explained Mr. Watkins. "Institutional investors are looking for either yield or liquidity, and in a private company liquidity is a question mark. So we developed a model that provides yield-oriented investors with the ability to choose TIGRcubs™ offerings that meet their risk and reward model."
TIGRcubs™ provide Investors with monthly income, liquidity and investment returns that are not based on exit events, or exposed to the volatility of the equity capital markets—all while providing Issuers a non-dilutive capital solution with risk-adjusted pricing simulating either debt or equity structures.
"When I met Stephen at a financial conference, I thought that this was remarkable," stated Mr. Jay Goth of Redtail Capital. "This is a real alternative to many financing models out there that require companies to give up too much ownership or are predicated on cash flow. If a company can show defensible revenues and projections, and is in a position to comfortably make the monthly payments based on revenues, it's really a no-brainer for many businesses."
The webinar will explain the genesis of the Entrex TIGRcubs™, how they work, what is required to issue these certificates, and will have ample time for questions and answers. Companies interested in potentially issuing TIGRcubs™, service providers who have clients who could use growth capital, and institutional investors who are looking to obtain yield-based investments are invited to register for the webinar at: https://attendee.gotowebinar.com/register/2187684339368240384.
About Redtail Capital
Redtail Capital is a business advisory practice that assists companies with strategic planning, capital formation, valuations, and merger and acquisitions. The company's primary focus is on issues that affect everyone today, including energy, water, defense and technology. Located in Temecula, California, the company enjoys close proximity to Los Angeles, San Diego, Orange County and the Inland Empire. Securities offered through Independent Investment Bankers Corp. a broker-dealer, Member FINRA, SIPC. Redtail Capital is not affiliated with Independent Investment Bankers Corp. For more information, visit http://www.redtailcapital.com.
About Entrex, Inc.
Entrex is the place to find, research, track, manage and trade securities for entrepreneurial companies. Through the TIGRcub™ security structure, and associated world-class institutional finance relationships, Investors and Company Issuers are brought together in a Capital Market System that serves both private and public companies. For more information, visit http://www.entrex.net.