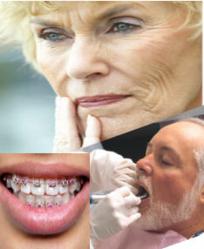 Add the taste and healthy nutrients of your favorite nuts to ice cream, salads, entrees, soups and even coffee!
Cherry Hill, NJ (PRWEB) December 31, 2012
Just in time for the New Year, Phiga Corporation introduces a new, innovative and patented service to make it very easy to increase the amount of nuts intake to anyone's diet by providing a unique subscription-based service that delivers, freshly made to order, finely grounded powder made from nuts of their choice. The goal is to provide fresh nuts for the elderly, the young and those with dental issues, such as dentures, braces, fillings, sensitive gums, etc., - all those who normally could not benefit from such a vitally important health product until now.
Almost every medical study done in this field confirmed and reconfirmed that nuts are the most abundant sources of key vitamins, proteins and vital energy found in no other food source. Containing special nutrients nuts are essential to health by managing inflammation and maintaining the normal structure of every cell in our bodies. Good for virtually every part of our bodies and providing necessary preventative minerals, nuts must be an essential part of every diet, and now, with this unique service, they can.
"With the nut powder you get from us, you can now add nuts to your favorite ice cream, salads, soup and even coffee without having to worry about teeth," said David Borsky, VP of Phiga and the inventor of the EasyToEatNuts.com service. "All of the health benefits can now also be delivered to the very young in mixing the nuts into their cereals, snacks and drinks," said Borsky. He continues, "Our goal was to allow nuts to be used and enjoyed in all kinds of foods by all types of generations."
Any variety of nuts can be processed through a Phiga patented process and grounded down to a finely refined sugar-like mixtures that can be easily incorporated into virtually any meal. Even a mix of various nuts can be made together for incredible combinational tastes. To make it easier for individuals as well as caretakers, a monthly subscription service will deliver customer's choices right to their doorstep, every month, to enjoy.
To learn more about the unique Phiga nuts processing and grounding process visit: http://www.EasyToEatNuts.com