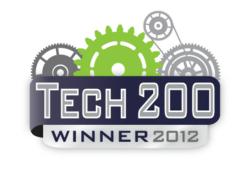 "We are honored to be recognized as one of America's Top 200 Technology companies," said Alex Rogers, CEO of ARRC Technology, "This award reiterates our commitment to providing clients with the highest quality technology so
Bakersfield, Ca (PRWEB) December 28, 2012
As a provider of technology solutions for businesses in Bakersfield for over 20 years, ARRC Technology takes pride in being recognized for a bi-annual growth rate of 23.765% according to Lead411, and is currently expanding their employee base to better serve existing and future clients.
"We are honored to be recognized as one of America's Top 200 Technology companies," said Alex Rogers, CEO of ARRC Technology, "This award reiterates our commitment to providing clients with the highest quality technology solutions over the past two decades."
In its second year, the Tech 200 list ranks leading tech companies with the highest percent of revenue growth from 2008 to 2010. Lead411 calculates revenue growth by percentages vs. dollar growth. The full list of the Tech 200 can be found here.
Applicants for the Tech 200 must be privately held and US based companies with at least $1 million in revenue in 2011. Other finalists on the list include: Marketo, Hubspot, TRUSTe, Verengo Solar, SEOmoz and other high technology organizations.
About ARRC
ARRC Technology, a Bakersfield, Calif. based technology integrator is a prime example of the American dream, beginning in 1992 with a small investment and a big dream. CEO Alex Rogers sold his only asset, a horse named Trooper for $300, borrowed an office and desk from a friend, and began cold calling from the yellow pages. These simple actions set the foundation for the core values and beliefs of the company: work hard, give gratitude for the support you receive, and offer your clients only the best services and products delivered with an excellent experience.
About Lead411
Information services provider Lead411 was founded in 2001 and has grown 40% yearly since inception without accepting venture capital financing. It is based in California, but has satellite offices in New York. In addition to their current subscriptions, it also offers corporate information, company news and awards for up-and-coming businesses.
###