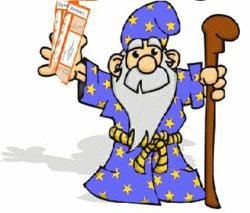 (PRWEB) December 30, 2012
Before the season started the Oklahoma City Thunder made a controversial trade sending superstar 6th man of the year James Harden to the Rockets for Kevin Martin, Jeremy Lamb, and multiple draft picks. The media questioned this trade because Harden played a big role in helping the Thunder get to the finals a year ago. Even without James Harden the Thunder are playing great basketball, have a top record in the NBA, all of this is thanks to Kevin Durant, and Russell Westbrook. The Thunder, are off to a great start as they look to make a run towards the NBA title. The Chesapeake Energy Arena located in Oklahoma City is full of energy and excitement every time the Thunder takes the court.
Tickets to see the Thunder play have been extremely popular as fans go watch their team protect their western conference championship. Surprisingly the tickets are still selling at affordable prices. According to Whiztix.com, tickets for an average game are currently only $50 dollars. Whiztix, is a free to use ticket search engine which helps compare multiple event ticket selling sites.
Besides home games at Chesapeake Energy Arena, fans can go see the Thunder play on the road. Fans can use Whiztix search system to search for great deals on all Oklahoma City Thunder games. The Thunder have a total of 41 away games giving fans 41 times to see their team play at other locations besides their home venue. Thunder fans in Los Angeles for example can watch the Thunder play the Clippers and Lakers on January 22 2013, and January 11, 2013 live from the Staples Center. According to Whiztix, tickets are currently only $ 44 vs. the Clippers and $100 vs. the Lakers. The Thunder also play in Dallas, Denver, San Antonio, and even New York later in the season.