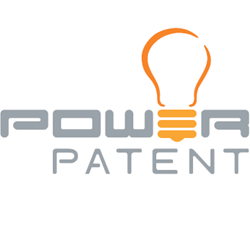 The $99 single use version of ProvisionalBuilder is a low cost, complete patent development software package that gives inventors and entrepreneurs a comprehensive computer-assisted methodology that facilitates the creation of a strong patent.
Santa Clara, CA (PRWEB) December 30, 2012
PowerPatent, the company that empowers entrepreneurs and innovators to protect their intellectual property, has launched a single use version of ProvisionalBuilder®, the industry's most comprehensive patent-creation software. ProvisionalBuilder is designed for individual inventors, entrepreneurs, startups, small businesses and universities that need to quickly draft and file strong, high-quality patent applications to protect their ideas and intellectual property. This powerful, expert-driven software guides entrepreneurs through the entire patent-creation process, enabling them to protect and monetize their intellectual property with a provisional patent.
Until now, serious inventors looking for professional tools to create a patent could select from generalized, forms-based systems or software aimed at consumers. ProvisionalBuilder is a complete patent development software package that gives inventors and entrepreneurs a comprehensive computer-assisted methodology that facilitates the creation of a strong patent. ProvisionalBuilder embodies and applies best practices and processes developed by a team of legal, software, user experience and Web design professionals led by Bao Tran, an experienced patent attorney, MBA, and software engineer based in Silicon Valley, California.
"What frustrates inventors and small businesses is the potentially expensive and lengthy process of defining and writing a patent. There's a clear market need for a professional-level tool that lets inventors take a more active role in the definition of their patent," said Bao Tran, CEO and founder of PowerPatent, based in Silicon Valley. "We priced the single-use version of ProvisionalBuilder to answer that need. Even with a $99 price, ProvisionalBuilder guides inventors through the complex process of writing a strong patent that is ready for lawyer review or for filing with the patent office."
Mark Reyland, executive director of the United Inventors Association of America, sees ProvisionalBuilder filling a gap in the marketplace for robust, computer-based patent authoring solutions. "ProvisionalBuilder offers intuitive usability to the novice inventor, while the documentation and help videos do a great job explaining the provisional patenting process. We're proud to have helped guide its entry into the inventor community and know first-time patent filers will find it to be a useful and valuable tool."
Time is not on the inventor's side
The America Invents Act (H.R. 1249) makes it more important than ever for inventors, startups, and small businesses to establish patent protection. In a major change, the law moves the critical invention of an idea from "first to invent" to "first inventor to file" — making it crucial that an inventor document the date of conception of an idea with an official patent application.
Phi Nguyen, a CEO and serial entrepreneur in Houston,Texas., used ProvisionalBuilder to fill out an application to document an invention he'd had in mind for some time. "I tried the software initially without reading the documentation, and found it remarkably easy to use," said Fish. "The software is intuitive to use with user-friendly layouts throughout. With the AIA requirement for first-filer status in order to protect IP, the ease of use and overall completeness of ProvisionalBuilder has dramatically lowered the barriers for tech startups such as MIBA Medical Inc. to submit a provisional patent."
Cisco Emas of Coquille, Oregon, a designer and inventor of the Pyramid Meditation Shelter stated that, "I started my journey with an idea that I wanted to develop, but I had no idea how daunting it would be to follow through with that idea. Never in a million years would I have thought I could write a patent. ProvisionalBuilder enabled me to take control of my patent and has saved me time and money. You have done a great thing in developing this program because there are a lot of scammers looking to take advantage of inventors like myself. Thank you for helping me along with my dream."
Pricing and compatibility
ProvisionalBuilder is available direct from the PowerPatent web site: http://www.powerpatent.com. The single use version of ProvisionalBuilder is economically priced at $99 per application. ProvisionalBuilder is compatible with Windows®, Mac®, and Linux® OS.