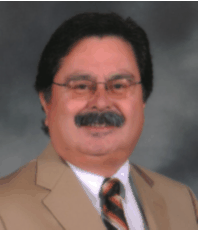 Unless you are an enrolled agent, CPA or an attorney in good standing with your regulatory agency you must now pass an IRS RTRP exam to prepare 1040 tax returns for compensation by December 31, 2013.
Salinas, California (PRWEB) December 28, 2012
Registered Tax Return Preparers must complete 15 hours of continuing education by midnight December 31, 2012 to stay in compliance with new IRS regulations according to Carlos C. Lopez, EA Executive Director. "The deadline is almost here, and if RTRP's do not complete their required continuing education from an IRS approved vendor they cannot prepare tax returns for 2013".
All IRS approved continuing education providers have up to 10 days to upload completed education requirements to the IRS, so even if the RTRP finishes right up to the last minute,Latino Tax Professionals(who is an IRS approved CE provider) will have enough time to upload the completed hours to the IRS.
Latino Tax Professionals Association (LTPA) has recognized the need to launch cost effective, easy to understand IRS approved continuing education to the newly created tax professional, the Registered Tax Return Preparer(RTRP).
This new professional designation means that paid tax preparers have the responsibility to prepare 1040 tax returns in an ethical and competent manner. We highly recommend that taxpayers seek out only those paid tax preparers who are RTRP, Enrolled Agents, CPAs or attorneys. No one may hold themselves out as a RTRP until they have passed an IRS RTRP Exam and passed an IRS background check.
There are only a few days left, secure your right to prepare tax returns for 2013. Visit http://www.latinotaxpro.org for more information.