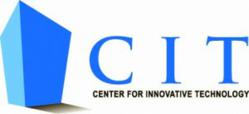 Herndon, VA (PRWEB) December 28, 2012
The Commonwealth of Virginia recognized Imran Aftab, CEO and Co-founder of TenPearls, in recognition of being chosen for CIT's GAP 50 as one of Virginia's next generation of innovative entrepreneurs who are creating high growth companies and Virginia's new, innovative economy. TenPearls is a global application development partner that helps companies build mobile and enterprise products and solutions.
The Center for Innovative Technology (CIT) launched the GAP 50 Entrepreneur Awards, a new statewide entrepreneur award program, designed to identify and celebrate Virginia's next generation entrepreneurs in the areas of life sciences, technology and energy. Seeking nominations from all corners of the Commonwealth, CIT wanted to honor innovative business entrepreneurs creating high-growth companies.
About the Center for Innovative Technology, http://www.cit.org
CIT is a nonprofit corporation that accelerates the next generation of technology and technology companies. CIT creates new technology companies through capital formation, market development and revenue generation services. To facilitate national innovation leadership and accelerate the rate of technology adoption, CIT creates partnerships between innovative technology start-up companies and advanced technology consumers. Its CAGE Code is 1UP71.
Hap Connors
Center for Innovative Technology
(703) 689-3048
About TenPearls
TenPearls is an award-winning, global application development company helping businesses build products. We have successfully delivered cloud-based solutions spanning mobile, enterprise, and gaming. Our technical strength combined with our experience in usability, agile requirements gathering, iterative development process and commitment to innovation allows us to successfully partner with our customers. Our diverse clientele include large corporations, small & medium sized companies and high growth start-ups.