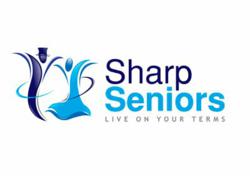 "The population is aging, and more consumers can demand more choices," says Andrew Carle, founding director of the Senior Housing Administration program at George Mason University,
Seattle, WA (PRWEB) December 30, 2012
Sharp Seniors is proud to announce a new comprehensive directory of senior living communities designed for the current needs of our aging population. Whether it's full-time Alzheimer's care or an assisted living facility, our catalogue of communities as well as our 24 hour care advisors will be able to help individuals and families choose just the right place for themselves or their loved one.
It is estimated that there are currently 40 million people in the United States who are aged 65 and over. But senior living needs have changed immensely over the years. Active, healthy, and online, today's savvy seniors demand more modern housing options instead of the drab old folk's homes of yesteryear. It's about time the senior living community moved into the 21st century and Sharp Seniors is pleased to represent the needs of today's modern senior.
In addition to the variety of senior living categories Sharp Seniors offers, the site provides up-to-date content on the topics that matter most to seniors and boomers. From health and politics to finances and advice on finding quality assisted living facilities, Sharp Seniors aims to be the number one place on the web where seniors can find answers to all their questions.
For more information visit Sharp Seniors (http://www.sharpseniors.com)or call 1-888-908-2329.