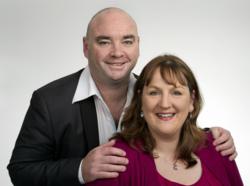 The constant developments in Google technologies and mobile marketing directly affect our core services.
We have to stay at the forefront of such technologies so that we can continue to provide effective marketing campaigns for our clients.
Melbourne, Australia (PRWEB) December 31, 2012
Swoop Digital, a Melbourne-based digital marketing agency specialising in full-service Online Marketing, has announced its 2013 marketing strategies based on consumer behavior, emerging trends and expert forecasts. While the company plans to maintain focus on its core services, which include PPC Advertising, Google AdWords Set-up and Management as well as Search Engine Optimisation (SEO) and Reputation Management, it will also integrate some of the most significant trends and processes relevant to digital marketing.
"These are not merely predictions.These trends are based on intensive and extensive analysis of customer behavior as well as the latest technologies relevant to the marketing industry," says Mr. Ray Poole, Director of Swoop Digital. "Online Marketing is constantly changing. For example, the constant developments in Google technologies or mobile marketing directly affect our core services. We have to stay at the forefront of such technologies so that we can continue to provide effective marketing campaigns for our clients."
The company plans to provide further video content, mobile marketing, agile marketing, data utilization & SoLoMo, (a convergence of Social, Locale & Mobile) to its clients. Based on Swoop Digital's research, these are the top 5 trends that will have a big impact on online marketing in 2013.
While the company has been focusing on quality content since it started, it plans to take content to the next level by developing content that is tailored for a very specific audience. Mr. Poole cites one of Swoop Digital's current clients as an example. He explains that this client is a retailer of protective clothing intended for workers in high-risk industries. "When we create content for this client, we don't just address the entire high-risk industries in general. We provide high quality content that is specific for construction workers, then more content specific to miners and so on," he explained.
SoLoMo meanwhile takes mobile marketing one step further. The concept integrates social media, local targeting and mobile devices. SoLoMo encourages users of smart phones and tablets to take action on a specific product or service within a particular area. It offers apps that also have functionalities that can inform mobile users what establishments are nearby as well as having the ability to offer current discounts and vouchers.
Video is yet another priority on Swoop Digital's list. According to eMarketer's 2012 Digital Media Usage Report, the number of people who will be watching videos on smart phones, tablets and laptops will rise steadily in 2013. Swoop Digital sees this as an opportunity for their clients who want to talk about their products and services using visually engaging presentations.
Swoop Digital is also looking to maximize data utilization by analysing all sorts of client data – from competitive analysis, research and consumer data to advertising and marketing data – and converting all this data into actionable metrics. The company will also continue to recommend agile marketing to its SME clients. The goal of being agile is to develop marketing campaigns stage by stage to allow flexibility for adjustments and gain better insight to the campaign's performance on each level. "SMEs have a smaller marketing budget and we want to maximize it for them by testing concepts, measuring results, and making necessary adjustments during the entire period of a campaign," says Mr. Poole.
The Melbourne Digital Marketing Agency has been recognised by its partners and clients for its effective marketing campaigns and for its consistent efforts to integrate the best and latest tools and processes relevant to digital marketing. The people behind Swoop Digital are committed to helping small businesses in Australia keep up and succeed with the emerging technologies.
About Swoop Digital
Swoop Digital is a Melbourne based strategic internet marketing, web development and search engine optimisation company that helps business-to-business and business-to-consumer companies get more customers, more sales and increase their profits via online digital technologies.
The company provides custom solutions and approaches each project by understanding the business objectives and target market of its clients. Swoop Digital aims to deliver solutions that help business grow. The Swoop team is passionate about its clients' projects because the bottom line is to promote healthy business growth.
Swoop Digital is a Google AdWords Certified Partner.