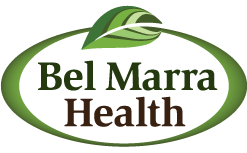 Aspartame contains the amino acid phenylalanine. Research shows that this acid can build up in the blood preventing other chemicals from reaching the brain.
New York, NY;Washington, DC;Los Angeles-Long Beach, CA;Chicago, IL;Houston, TX (PRWEB) December 29, 2012
Bel Marra Health, who offers high-quality, specially formulated vitamins and nutritional supplements, is reporting on a new study that outlines how the controversy surrounding sugar and aspartame continues to contribute to health epidemics.
As Bel Marra Health reports in its article (http://www.belmarrahealth.com/diabetes-2/the-sugar-epidemic-how-it-is-killing-more-than-your-diets/) the FDA has said, and the recent PubMed report also outlines, how people who crave sugar often have sweet treats in place of fruits and vegetables depleting their bodies of proper nutrition. Although it is not the only cause, sugar is also a big contributor to diabetes. Diabetes can lead to a long list of health complications including blindness, heart disease, digestive problems and kidney problems. The dangers of sugar don't end there.
When the sugar warnings went out many years ago, the food industry responded with artificial sweeteners, such as aspartame. Aspartame is a sweetening agent in literally thousands of sugar-free products including soft drinks, chewing gum, baked goods, candy, fruit juice, and even ice cream.
As the Bel Marra Health article and the PubMed Study both report, artificial sweeteners seemed like a savior to consumers when they first hit the market. This was the answer to the dangers of sugar. These new sweeteners after all came with zero calories. In the years since they were first introduced though, there has been a lot of research conducted on what is in the substitute and how it impacts our bodies.
The FDA has established an acceptable daily intake for each type of artificial sweetener. Despite assurances from the FDA, the Environmental Protection Agency placed aspartame on its list of potentially dangerous chemicals in 2011.
Spokesperson for Bel Marra Health Dr. Victor Marchione says, "Aspartame contains the amino acid phenylalanine. Research shows that this acid can build up in the blood preventing other chemicals from reaching the brain. As well, claims have been made that aspartame is related to headaches, dizziness, digestive problems, seizures, and mood changes. As a precaution, health practitioners suggest consumers follow the FDA daily intake limit."
(SOURCE: "PubMed", Consumption of artificial sweetener- and sugar-containing soda and risk of lymphoma and leukemia in men and women. 2012 Dec)
Bel Marra Health is the maker of "Liver Rescue" a high-quality nutritional supplement designed for liver health in formulations designed to address this specific health concern. All ingredients are backed with scientific evidence. Every product is tested for safety, quality, and purity at every stage of the manufacturing process. Furthermore, Bel Marra Health products are produced only in Health Canada approved facilities, going that extra mile to ensure our health conscious customers are getting top quality products. For more information on Bel Marra Health visit http://www.belmarrahealth.com or call 1-866-531-0466.