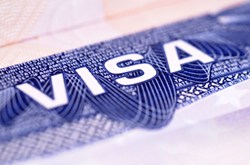 People can visit the website to get necessary information before making a Vietnam visa
(PRWEB) December 29, 2012
Acting as the top website providing visa information in Vietnam, Vietnamvisa.org.uk constantly updates its content to support customers. People who want to visit Vietnam are required to obtain a visa. They can get it by applying online or applying offline at the Vietnam embassy in their own country. Recently, the website was designed to include a new page that supplies all necessary procedures for visa application. There are three types of visas including tourist visas, diplomatic visas, and business visas. If people apply for a one month tourist visa, they can extend the visa after entering Vietnam.
For those who apply for a visa online, they can click the tab "Applying Visas Online". All of the procedures are simple and easy to users so they can get a visa quickly and conveniently. However, many people prefer to apply for a visa at the Vietnam embassy. This way, they will be given a lot of necessary information and details. Just clicking the tab "Applying Visas Offline", users can find what they are seeking. To avoid mistakes and difficulties in applying for visas at the embassy, tourists should keep in mind the four notes below.
Firstly, they need an original passport that requires at least 1 month validity prior to the date of exit from Vietnam. Secondly, it is necessary for tourists to have an application form. The form must be completed, signed and attached with 1 original photo. In case of a loose-leaf-visa request, 1 additional photo must be stapled to the form. If applicants have already gotten a visa approval, they can write the reference number on the top of the form. For people who come to Vietnam for less than 3 months and do not have a visa approval, they just leave "visa approval number" blank. Additional charges for visa approval may be required. Thirdly, visa fees must be paid in money order, cash, or certified check. Last but not least, tourists are required to have a prepaid return envelope if their visas are returned via mail. Noticeably, the embassy does not accept credit card for FedEx mailing service. For international shipping, they have to pay in the form of money order that is payable to Vietnam embassy.
People can visit the website to get necessary information before applying for a Vietnam visa.