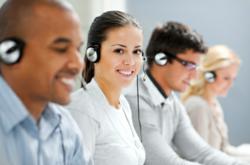 Atlanta, GA (PRWEB) December 31, 2012
1-800 Courier, a leading nationwide same-day delivery courier, announces local on-call courier service delivery time frames. The same-day courier created the time frames in an effort to specifically meet the service-level and rate demands of its' customers. 1-800 Courier's goal is to be the best choice for same-day delivery services within the courier industry.
The same-day courier lists their local on-call service delivery time frames within their "Services" page on their website. The company's various time frames include 2-Hour Courier Express, 4-Hour Courier Express, Express Bike Courier Direct, 3 Hour Express Bike Courier, and Express Dock High Straight Truck. The primary, standard service time frames are the 2-Hour and 4-Hour Courier Express Services. The 4-hour service cut-off time is 3:00pm daily. These services and Express Dock High Straight Truck are offered nationwide. The pick-up and delivery will occur within the time frame of the service their customer selects at the time of placing their order.
The Express Bike Courier Direct and 3 Hour Express Bike Courier Services are offered where available. 1-800 Courier customer specialists are available for any questions regarding service time frames or time-sensitive deliveries. The courier also is operational 24/7 to provide any assistance regarding your service requests or adjustments to current orders. The courier offers free quotes online for any customer inquiries. Along with the delivery service, 1-800 Courier offers online package tracking and reporting.
1-800 Courier is a recognized leader in same-day delivery, transportation, and messenger services throughout the US. The same-day courier provides optimal delivery solutions through superior driver management, quality customer service and utilization of the latest in courier technology. From their headquarters in Atlanta, Georgia, the company proudly services a growing list of over 1,500 clients, including Fortune 500 Companies nationwide.