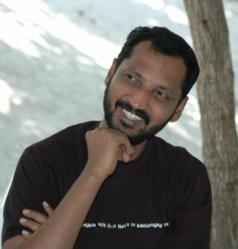 The year 2012 saw Na. Muthukumar write a grand total of 103 songs for 34 films
Chennai, Tamil Nadu (PRWEB) December 28, 2012
Tamil lyricist Na Muthukumar has created record by writing lyrics for about 103 songs. This is a record which has not been made by other legendary lyricists including Kaviarasar Kannadasan, Vairamuthu and Vaali, who haven't written this many songs in a single year. This year, Na Muthukumar wrote lyrics for 103 songs in 34 movies in 2012.
Na Muthukumar is lyricist for movies as 'Oru Kal Oru Kannaadi', 'Vettai', 'Nee Thane En Ponvasantham', 'Dhoni', 'Billa 2', 'Thaandavam', 'Vinmeengal', 'Padam Paarthu Kathai Sol' and 'Ambuli'. The entire lyrics for the movies are by Na Muthukumar. This is a record.
Among 103 songs for which he wrote lyrics, 40 numbers turned hit, particularly lyrics for Nee Thane En Ponvasantham, Oru Kal Oru Kannaadi, Vettai, Thaandavam, Thuppaakki, Vazhakku En 18/9,and Nanban.
In the coming year, the ace lyricist will continue to be prolific as he has committed to 83 new Tamil films. That is also a record.
The details are mentioned in press note by Na Muthukumar, today at Chennai, Tamil Nadu.