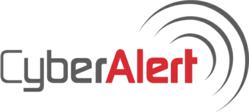 "We hope folks will spread the word on social media about the availability of the media monitoring grants for not-for-profit organizations."
Stratford, CT (PRWEB) December 30, 2012
CyberAlert today named the first two recipients of its 2013 public relations grants to not-for-profit organizations. The PR grants give recipients one year of free news and/or social media monitoring service. CyberAlert is now accepting applications for the 2013 PR Grants until January 7, 2013.
The grant recipients are The Anti-Defamation League and HER Foundation.
"Both of these organizations provide important and innovative services and we're honored to be able to include them among the recipients of our 2013 PR Grants," said William J. Comcowich, President & CEO of CyberAlert.
All not-for-profit organizations worldwide are eligible to apply, except previous grant recipients. The secure grant application form is available online at https://secure.cyberalert.com/grantsX.html. CyberAlert plans to award 15 or more PR grants for 2013.
Founded in 1913, the Anti-Defamation League fights anti-Semitism and all forms of bigotry, defends democratic ideals and protects civil rights. Through development of materials, programs and services, ADL builds bridges of communication, understanding and respect among diverse groups. The organization is based in New York City.
HER Foundation (Hyperemesis Education & Research) offers education, research, awareness and support for women and their families who are dealing with hyperemesis gravidarum pregnancy. An HG pregnancy involves debilitating dehydration and malnutrition caused by unrelenting nausea/vomiting that if left untreated can cause adverse effects to both the mother and baby. The Foundation is based in Leesburg, VA.
CyberAlert will select and announce additional grant recipients in January.