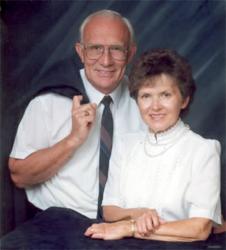 Mesa, AZ (PRWEB) December 30, 2012
The non-profit organization Helen Foundation released the results of a 12-year study, saying the results confirm Microdose TherapyTM is a breakthrough in fibromyalgia treatment. Since commencement of the study in the year 2000, the 586 fibromyalgia patients enrolled for Microdose Therapy nationwide have reported an average of 77% symptom relief, which are dramatically greater results than reported for other treatments. Supervising physicians have not seen any cases of significant side effects.
The leader of the study, Dr. Virgil Stenberg, noted that the fibromyalgia patients undergoing Microdose Therapy were allowed to continue the prescription medicines they had been using previously. Patients were treated in various clinics throughout the United States under the supervision of Helen Foundation physicians.
Microdose Therapy protocols center on patient self-administration of inexpensive cortisol tablets to control the inflammation that produces fibromyalgia symptoms, which include chronic widespread pain and fatigue.
Key to the success of the treatment is that patients are taught to take the proper dose of cortisol and only when needed, so they can use it indefinitely without risk of long-term, cumulative overdose.
Helen Foundation Microdose Therapy protocols control against overdosing while leveraging cortisone's superior ability to control inflammation. It passed clinical trial and has since proven itself safe and more effective than other treatments for over 1,800 fibromyalgia and arthritis patients.
"Decades ago, doctors believed that cortisone has side effects and cannot be used for long periods of time. This is incorrect," states Stenberg. "Cortisone is a hormone of the body and as such has no side effects per se."
About Helen Foundation
Helen Foundation is a non-profit organization, headquartered in Mesa, Arizona that collaborates with supervising physicians throughout the United States to bring relief to their patients with inflammatory diseases, including rheumatoid arthritis, fibromyalgia, Parkinson's disease, Crohn's disease and more.