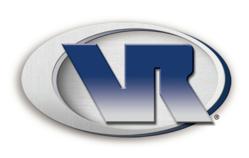 (PRWEB) December 29, 2012
VR Lakes Business Group, Inc. is pleased to announce the successful sale of Berlon Industries, a niche manufacturer of replacement OEM parts, accessories and attachments for skid loaders, telehandlers and compact utility tractors used in construction, agriculture and landscape industries with two locations in Dodge County, WI and headquartered in Hustisford, WI. Berlon has a very strong dealer network located in WI, IL, IA and MN that are called on by Berlon salesmen that also deliver the product on regularly scheduled routes.
The sale was facilitated by Mark Smith and Tim Bullard who are partners at VR Lakes Business Group, Inc whose experience includes transacting a number of multi-million dollar manufacturing companies located in Wisconsin. Their backgrounds proved valuable in vetting potential buyers and finding a qualified private equity group that could take the seller's business to the next level.
Structured as an asset sale, Berlon's strong cash flow and growth potential attracted many different buyers from around the US. According to Mark Smith and Tim Bullard, the interest was so strong that they were able to circulate a term sheet of the seller's preferred deal structure and then helped choose the buyer that closed on the transaction within three month's time.
Although many large companies and Private Equity Groups were interested in Berlon, Blackthorne Partners of Mequon, WI was the eventual buyer. Blackthorne had an operating partner with a strong manufacturing and sales background ready to step in and take over the leadership at Berlon. Although Berlon had a tremendously organized and efficient manufacturing operation, Blackthorne recognized that there were many ways to grow the business and capture more market share.
Tim Bullard and Mark Smith, partners at VR Lakes Business Group, Inc have grown their WI office to be the top producing sales office among the hundred plus locations in the worldwide VR network. Bullard and Smith have gained a considerable reputation by recognizing and implementing strategies to leverage values for the sellers they represent. Contact Mark or Tim for more information on how to position your business for a sale or acquisition and for ideas on the many ways a transaction can be structured to maximize your benefits. They can be reached by phone at 262-347-2083 or by emailing masmith(at)vrbizlakes(dot)com or timb(at)vrbizlakes(dot)com.