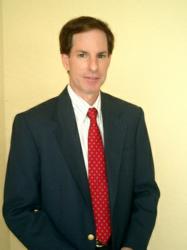 "The weight loss market is more crowded than ever, but major niches still remain untapped."
Tampa, FL (PRWEB) December 31, 2012
Marketdata Enterprises is a 33-year old market research firm that has tracked the U.S. weight loss market and published in-depth studies about it and all its market segments since 1989.
"The U.S. weight loss market in 2013 promises to be as dynamic as ever—more dieters, pent-up demand after four years of recession, innovative entrepreneurs with new programs and gadgets, new technologies to monitor a person's health, and more attention focused on obesity as a major health issue. Marketdata makes our forecasts under the assumption that the economy will continue to recover and be stronger than 2012, that gas prices will decline further, and that the employment picture and consumer spending will be more favorable," according to Research Director, John LaRosa.
Weight Loss Market Facts:

83.3% of dieting consumers favor "do-it-yourself" weight loss programs accessed from home (online or by phone) or the use of diet books or celebrity diet plans (fad diets). This is the highest historical share in 20+ years. We expect this rate to remain above 80% in 2013.
There are 108 million American dieters, and they make 4-5 dieting attempts per year.
The last recession DID impact the business, with flat growth in 2009-2010, 2.5% growth in 2011, and 2.5% estimated for 2012 – all below the historical market average of about 6% growth per year.
Herbalife is now the #2 weight loss company in the World, by sales, with estimated North American sales of weight loss products of $537 million in 2012 (meal replacements), second only to Weight Watchers and larger than both Jenny Craig and NutriSystem.
61% of dieters prefer to use regular supermarket food, while 6.3% want pre-packaged or diet company food, 4.9% want meal replacements (shakes, bars), and 26% have no food preference.
Dieters are heavier than ever, having put on significant weight during the recession. The combination of increased stress levels and a shift to more comfort food and cheaper fast food resulted in the weight gain. Marketdata's quarterly reports find that the most common weight class, for those starting a diet, for Q3 2012 and most prior quarters is 150-174 lbs., followed closely by those weighing 175-199 lbs. A total of 43% of dieters weighed 200+ pounds in Q2 2012, up from 40% in the third quarter of 2011.
2013 Market Forecasts
The total U.S. weight loss market is expected to grow 4.5% in 2013, to a value of $66.5 billion, as consumer discretionary income increases, new diet drugs enter the market, and the large players such as Weight Watchers boost enrollments. We see good growth in medical programs, and heavy advertising that should fuel demand.
The men's weight loss market is estimated to be worth $11.3 billion next year—17% of the total diet market.
Marketdata expects two newly approved prescription diet drugs, Bleviq and Qysmia, to enter the market in 2013, adding $200 million to the size of the previously stagnant $450 million U.S. obesity drugs market.
We project continued double-digit gains for diet websites such as Weight Watchers.com (paid subscribers), as well as the continued popularity of free diet websites such as Sparkpeople.com and others. Diet review sites should do well also, as consumers seek out the best and most objective opinions about diet companies and the details of their plans.
Weight loss services will locate in non-traditional sites (drugstore chain mini-clinics, shopping malls, OB/gyn offices). There are now 1,400 healthcare mini-clinics located in in drug store chains such as CVS and Walgreens, as well as supermarkets and big box mass merchants. Their numbers are expected to nearly double to 2,700 by 2016, fueled by the implementation of the Affordable Care Act in 2014. The thing these clinics have in common is that profit margins are slim and demand is seasonal. The answer could be selling weight loss programs, which can tip the scales toward profitability. Walmart alone has the potential to add hundreds of clinics to its stores per year. Nurse Practitioners and Physicians Assistants staff can easily provide detailed diet program information, get people registered, and even do counseling.
Marketdata estimates that at-work (corporate) weight loss program in the U.S. constitute at least a $215 million market segment. This is just for the top three – Weight Watchers, Jenny Craig and NutriSystem. The market is obviously worth more, probably double this figure, when adding in all other medical and commercial diet and wellness companies that serve corporations (Optifast, Welcoa, Mayo Clinic, ShapeUp, Livestrong, Medifast, Robard, Balance Health and others). We think that more diet companies will pursue this market segment more aggressively, establishing links to major healthcare systems.
More foreign companies will enter the U.S. weight loss market this year. Several, such as Slimming World (U.K.), ITrim (Sweden), and The Dukan Diet (France) have already set up operations, either as brick & mortar centers or online.
More technology-based weight loss programs will appear in 2013, that are well funded by venture capital firms. One example is Retrofit. They will attempt to sell not only direct to consumers but via large healthcare systems and corporate wellness departments.
Marketdata predicts that we will see more weight loss programs appear that cater to the Hispanic and African-American dieter segments, not via structured programs with meetings and counseling but via bilingual websites, online and coaching services. CDC data show that 72% of Hispanics and 84% of African Americans are overweight or obese, versus and 68% of non-Hispanic Whites.
MARKETDATA'S WEIGHT LOSS MARKET REPORTS & SERVICES:
Weight Loss Market Studies
Custom Market Potential Studies (national, state, city, region)
Competitor Analyses (national, state, city, region)
Writing Business Plans
Strategic Analysis, Product Positioning
If you are a diet company, weight loss entrepreneur or analyst and you want to keep up with EVERYTHING related to the U.S. weight loss market, we have the studies: The U.S. Weight Loss & Diet Control Market (5/2011), The Diet Food Home Delivery Market (5/2011), The Diet Websites Market (1/2011), 4 Quarterly Online Dieter Research Reports (April, July, October, January), and How To Start & Run A Profitable Weight Loss Business (8/2010). Also available: custom research, consulting, teleconferences with the nation's leading weight loss market business analyst and consultant: John LaRosa.
ABOUT MARKETDATA
Marketdata Enterprises, Inc., is an independent market research firm and 23-year analyst of the U.S. weight loss industry since 1989. Marketdata publishes many weight loss market studies, sells dieter leads, and performs consulting. It also operates two leading, free diet review and news websites: BestDietForMe.com, and DietBusinessWatch.com. Mr. LaRosa is available for interviews and consulting.
Contact Information:
John LaRosa,
Marketdata Enterprises, Inc., Tampa, FL
Phone: 813-907-9090
Fax: 813-907-3606
http://www.marketdataenterprises.com
email: john(at)marketdataenterprises(dot)com