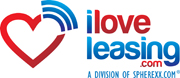 Our case studies show that our clients have a 47% advantage over competitors that do not use a lead/advertising accountability application.
Dallas, TX (PRWEB) December 30, 2012
Many ILoveLeasing.com users received some good news this week with the announcement of the finalized Yardi Systems and ILoveLeasing.com guest card integration. Prospect data can now be delivered from the ILoveLeasing Customer Relationship Management software to the client's accounting program and vice-versa. ILoveLeasing.com has offered clients integrations with several accounting software providers over the years. The new Yardi version is the most comprehensive integration in the multi-family marketplace of its kind.
That means detailed leasing activities recorded in ILoveLeasing, such as community visitor data, Internet lead information, telephone calls, and tours are translated into Yardi's Property Management Software. Yardi returns detailed data to ILoveLeasing, such as leads manually entered into the Yardi system, availability, applications, pricing, and lease details. This system allows leasing representatives to enter prospect data into either ILoveLeasing or Yardi and have current traffic counts and actual availability at all times.
ILoveLeasing automatically collects and organizes online leads, telephone calls, and personnel performance tracking. It includes feasibility reports that compare advertising source performance against budget expenditures. Additionally, it calculates demand by floor plan, time, and type of contact. The Yardi bi-directional integration eliminates any requirement of dual data entry and it enhances both management applications.
"Our case studies show that our clients have a 47% advantage over competitors that do not use a lead/advertising accountability application. With the Yardi integration, ILoveLeasing users will be able to reduce administrative time even further, in favor of sales and prospecting. That certainly enhances their competitive edge," says Becca Wilson, President and CEO of Spherexx.com.
Visit a graphical representation of the data exchange at INTEGRATION.
About Yardi
Yardi has been committed to the design, development and support of real estate investment management and property management software for 30 years. With the Yardi Multifamily Suite™, Yardi Commercial Suite™, Yardi Investment Suite™, and Yardi Orion™ for SharePoint®, Yardi Voyager™ is a full business real estate management platform that includes marketing, leasing, CRM, operations, accounting, ancillary services and investment management with portfolio-wide business intelligence and platform-wide mobility. Yardi serves clients around the world from offices in North America, Asia, Australia, Europe and the Middle East. More information about Yardi products and services is available at http://www.yardi.com.
About ILoveLeasing.com div of Spherexx.com ®
ILoveLeasing.com is a prospect lead tracking, lead closing tool and advertising management program built specifically for the apartment industry. Developed as a division of Spherexx.com in 2006, it serves as a customer relationship management (CRM) solution to help leasing teams track leads, phone calls, internet & print advertising inquiries, walk-in traffic, and it consolidates all prospect leads into one easy to use dashboard.
ILoveLeasing.com is developed by Spherexx.com. Established in 2000, Spherexx.com is recognized as an established leader in the apartment industry website, Internet marketing and software development services. With offices located in Tulsa, Dallas, Austin, and Houston, the company has been distinguished as one of INC5000's fastest growing companies. Spherexx.com received an International Summit Creative Award 2012 for creative and communication excellence.
Spherexx.com offers a wide selection of professional services including web design and development, touch-screen kiosks, Internet lead generation tools, online advertising, apartment leasing consulting, advanced mobile technology, apartment lease-up marketing consulting, and search engine performance. The company also provides branding services, video/multimedia production, print media, and copywriting as well as website and email hosting, database solutions, pay per click, e-commerce solutions and custom programming.
Spherexx.com has developed marketing and lead generation tools that allow clients to better manage and convert leads to leases and sales. These applications are branded under ILoveLeasing.com, MarketSurveyTools.com, and RentPush.com. Spherexx.com provides web-based prospecting, marketing, advertising management, and support services.
Spherexx.com has provided services to innovative real estate companies like Lincoln Property Company, Simmons Vedder, Cottonwood Residential, Forest City Enterprises, Graham Residential, ZRS Management, LLC and Perry Reid Properties. The company represents over one hundred years of direct, executive level property management experience that readily identifies with the challenges and solutions of multi-family property management professionals.