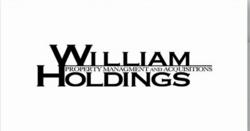 Los Angeles, CA (PRWEB) December 28, 2012
Just after the holidays is one of the most popular times of the year for people to bring home a new pet, and renters are among this pack of pet lovers. A survey conducted by the Hollywood Apartment Association found 43 percent of respondents are current pet owners, with more than a quarter planning on getting a four-legged friend within the next year. However, renters need to do their homework first before bringing home a furry friend, as not all apartment buildings allow pets, and the ones that do often have fees associated with pet ownership.
Current and soon-to-be pet owners in Los Angeles are in luck because the property management firm William Holdings is recognizing that renting with pets is an increasing trend, and more of their buildings are starting to accommodate this demand. Nearly 70 percent of renters surveyed reported having no difficulties finding a pet friendly apartment. More than half of respondents also reported having to pay a pet deposit at their current residence, with 36 percent shelling out more than $200 for their four-legged companions.
"Renters have made it clear that not accommodating a pet could be a deal breaker in their apartment search, and many apartment managers have taken this feedback into consideration and adjusted pet policies," said Brian Cooper, public relations and promotions manager, William Holdings Properties. "There are plenty of pet-friendly options out there for renters who want to have a pet or even for those who just like the idea of being in a pet-friendly apartment community."
The survey also found that it is not just Fido and Fifi's owners who enjoy their pet's company; more than 34 percent of respondents said although they do not have a pet, they enjoy living in a pet-friendly building, and 20 percent of non-pet owning renters said they avoid buildings that allow pets. The top five most popular pets for renters are:
1. Small dog (Under 25 pounds): 35.5%
2. Cat: 24.2%
3. Large dog (More than 50 pounds): 13.6%
4. Medium dog (26 to 50 pounds): 11.0%
5. Fish: 4.3%
William Holdings Properties range from studio apartments to full size hillside homes throughout Los Angeles and the Hollywood Hills. William Holdings has long been a favorite first stop for Hollywood's up and coming new arrivals seeking an affordable solution to Los Angeles' notoriously high rent. William Holdings can be reached at (323) 851-1115