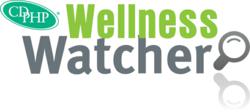 Albany, NY (PRWEB) December 31, 2012
The holidays have become a scheduling nightmare for local physicians who are trying to keep up with a high volume of patients with bronchitis, sinus infections, and colds. That's the latest from the CDPHP Wellness Watcher, which found the two short holiday weeks, coupled with the Capital Region's first snow fall, created a perfect storm of scheduling chaos.
What's Going Around?
In addition to upper respiratory infections, physicians are also starting to see a number of patients with the flu. The good news, the number of people who are calling about the stomach bug is slowing down.
Healthy Tip of the Week – CLICK HERE for the CDPHP Wellness Watcher Weekly Report.
When it comes to upper respiratory infections, Lettrick Family Medicine is particularly concerned about patients with Chronic Obstructive Pulmonary Disease (COPD), a common lung disease. The office offered the following insight for patients who have COPD and believe they may be getting sick.
COPD and Upper Respiratory Infections

Call physician at first sign of illness
Physician will often see COPD patients immediately
Catching cold with COPD may also lead to bacterial infection
Treatment may include inhaled medication, oxygen or antibiotics
Get a flu and pneumonia shot!
The CDPHP Wellness Watcher is a weekly report on what illnesses are trending in your community.
Each week, CDPHP reach out to doctors in your community to find out "What's Going Around?" The CDPHP Wellness Watcher also included helpful tips and information – from local doctors – about what you can do to stay healthy this season.
For more information or to speak with a physician who contributed to this report, please contact Ali Skinner at (518) 605-4497 or [email protected].
About CDPHP®
Established in 1984, CDPHP is a physician-founded, member-focused and community-based not-for-profit health plan that offers high-quality affordable health insurance plans to members in 24 counties throughout New York. CDPHP is also on Facebook, Twitter, and LinkedIn.
###