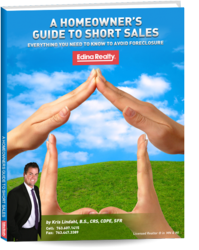 The first step in the short sale process is checking your eligibility with an experienced agent
Blaine, MN (PRWEB) December 28, 2012
On Thursday morning Kris Lindahl, an experienced Edina Realty agent, held a Veterans Affairs short sale meeting in Blaine, MN. Among the resources covered Lindahl also discussed the Home Loan Guaranty that helps veterans and their spouses become homeowners. Lindahl also answered several general short sale questions.
"One of the most frequent questions I get asked is simply where do I start,"Kris Lindahl explained after the seminar, and continued,"The first step is checking your eligibility with an experienced agent." Lindahl created the Minnesota Short Sale Calculator website just for that reason. At the seminar he showed the audience how to access and use the website to check their eligibility.
The VA seminar is part of a larger campaign run by Kris Lindahl and his team of full-time, hard working Edina Realty realtors. "There will be many more of these to come,"Kris Lindahl said after the seminar.
Call Kris Lindahl and his team at (763) 607-1415 for more information. Visit the Minnesota Short Sale Calculator website to check eligibility. Download a complimentary copy of the eBook "A Homeowner's Guide To Short Sales" and check out the video series on YouTube.