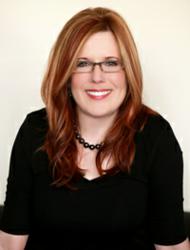 Anyone can self-publish, but the credibility of a real book deal is still important, especially for first-time authors.
Indianapolis, Indiana (PRWEB) December 31, 2012
Susan Baroncini-Moe, President of Business in Blue Jeans™, a Midwest-based business and marketing consulting firm and author of "Business in Blue Jeans: How to Have a Successful Business on Your Own Terms, in Your Own Style," due out in May, 2013, has launched a new consulting program to help authors understand the publishing industry and get their books published—the right way.
"The publishing industry has changed substantially" said Baroncini-Moe from her satellite office in Montevideo, Uruguay, "Anyone can self-publish and call themselves an author, but the credibility of a real book deal with a traditional publisher is still important, especially for a first-time author."
Baroncini-Moe went on to say, "It's not easy to get a book deal today. It's highly competitive, and authors need to know what publishers are looking for. I've interviewed bestselling authors, publishers, and agents, and I'm now consulting with publishing companies to help them stay viable and relevant in an industry that's evolved in what has been almost a runaway transformation. The knowledge I've gained and my passion for the industry is the reason I decided to help authors who not only want to get published but also those who want their books to sell."
Marketing has become a highly popular topic among authors, who, according to Baroncini-Moe, are often unaware of the importance of promoting their books. "Too often, authors think that their job is done, once they've written the book. But publishers aren't doing that much to help authors sell books. It's up to the author to make the difference," said Baroncini-Moe, "I work directly, one-on-one with authors to help them develop clear marketing plans for their books and then implement those plans. It's the only way to get a bestseller, regardless of your genre."
Authors who want to learn more about getting published can register for a complementary webinar, "How to Become One of the Elite 2% of Authors Who Gets A Book Deal," at http://trainingwithsusan.com. Baroncini-Moe will be hosting the webinar multiple times over the next couple of months.
Susan Baroncini-Moe has been a business and marketing strategist since 1997. In her three-pronged consulting firm, she helps startups, "would be entrepreneurs," and authors via a unique fusion of coaching and consulting, provides marketing advice to professionals in service industries, and consults with corporate leaders on relationship marketing, employee engagement, and customer service. She also speaks regularly to corporations and groups on topics relating to relationship marketing, business fundamentals, and employee engagement, and is the author of Business in Blue Jeans, due out in May, 2013. Susan lives with her husband, Leo, in Indianapolis, Indiana.