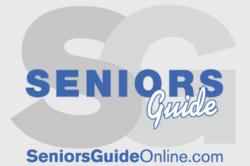 Upcoming senior events in your area can be found directly on the front page of www.SeniorsGuideOnline.com.
(PRWEB) December 31, 2012
SeniorsGuideOnline.com, the comprehensive resource website for all things senior, features events for Senior Citizens. Events in Roanoke, Lynchburg, Charlottesville and Richmond, Virginia; Dayton and Cincinnati, Ohio; Fort Wayne and Indianapolis, Indiana help seniors remain active in their community.
Updated regularly, local events for seniors can help combat loneliness while building stronger social relationships.
"Events typically range from local retirement community open house events, local community BINGO games, and other social gatherings" says Katharine Ross, Director of Publishing for Seniors Guide Magazine and http://www.SeniorsGuideOnline.com.
Whether it be post holiday blues or just a need to get out of the house, Ross hopes that events found on SeniorsGuideOnline.com will being joy to all those who attend.
"Life doesn't end after 65" says Ross. "Seniors want to have fun and enjoy social events in their area, more often than not".
Upcoming senior events in your area can be found directly on the front page of http://www.SeniorsGuideOnline.com.
Along with helpful information for assisted living, independent living, senior friendly apartments, nursing homes, home health care and other senior services, SeniorsGuideOnline.com and Seniors Guide Magazine aim to help seniors and adult caregivers find answers and solutions.
Seniors Guide also hopes to help senior citizens and their families have fun…and learn. Along with events for seniors, Seniors Guide features fun for all ages with their annual on-going SENIORS GOT TALENT video showcase competition. SENIORS GOT TALENT highlights the vibrancy of being a senior on the Seniors Guide YouTube Channel. Videos come from local retirement communities, as well as seniors from around the United States.
"By featuring local senior Events and hosting SENIORS GOT TALENT, we are helping to usher in an exciting time in older adults' lives", says Ross.
Along with entertainment, Seniors Guide features a wide variety of articles aimed at educating Seniors, their Adult Children and caregivers. Articles about Alzheimer's, Dementia and Memory Care, home modifications, and Understanding Home Care can be found online in Seniors Guide's Helpful Information Library. Topical articles serve as a quick way to educate families on the health information for seniors they are looking for.
Stay healthy, and stay active in 2013 with Seniors Guide Magazine and SeniorsGuideOnline.com.
Seniors Guide, a Richmond, Va. -based company publishes Seniors Guide magazines throughout Cincinnati, Ohio; Dayton, Ohio; Indianapolis, Indiana; Raleigh-Durham, North Carolina; Richmond, Virginia; and Roanoke-Lynchburg, Virginia and features a correlating website - SeniorsGuideOnline.com. Seniors Guide's mission is to help seniors and their families find the information they need on options available in senior housing, senior care, assisted living, independent senior living, retirement communities and other retirement living needs. Seniors Guide also has resources at http://www.HomeCareChoice.com for Cincinnati, Ohio; Dayton, Ohio; Raleigh-Durham, North Carolina; and Richmond, VA. Ross Publishing, Seniors Guide's parent company, began in 1991 and has been publishing helpful, free publications and websites ever since.