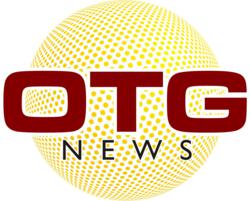 Common sense would say, 'Let's stop the bleeding.' I think this country is bleeding financially.
Thomson, IL (PRWEB) December 31, 2012
Bill Heid and Brian Brawdy sit down to discuss the possibilities for the upcoming 2013 year on Off The Grid Radio. They touch on the fact that with new talks on gun control, the looming fiscal cliff, and the poor weather of 2012, there is much uncertainty to go around. Throughout the show they offer their self-reliance/survivalist perspectives on the direction of this great nation.
This radio show is geared towards helping people prepare for the worst. In order to help their viewers, they start off by addressing one simple question, "What is it we're going to prepare for," Heid asks Brawdy. "So, this is our time to be kind of prophetic, not in the Mayan sense. What should we expect next year?"
The two hosts poke fun at the negative connotations that have been given to "preppers" and "survivalists." They are looking to put a real world perspective on the future of America. They encourage their listeners that prepping is not all about, "Tilling the earth with a human femur," as Comedian Stephen Colbert said when reviewing Solutions From Science's Survival Seed Bank.
Heid and Brawdy then dive right into the future of gun control and new regulations that will come as a result of some very profound tragedies in 2012. During the radio show, they relate these new gun laws to a doctor/patient scenario and they say these new laws will be a result of a "misdiagnosis" of the problem.
They cite a December 6th article published in the Chicago Tribune where Illinois State Senator, Donne Trotter, was released on $25,000 bond for a felony charge where he attempted to bring a handgun aboard an aircraft. The irony of this situation that Heid and Brawdy cover is that Trotter is an active gun control advocate who openly opposed concealed carry legislation in the state of Illinois.
After talking about gun control, they continue the doctor/patient analogy to visit the topic of America's financial future. "What's wrong with the patient is he's not getting enough money flow. He's not getting enough new blood. So no one is saying, 'Hey, let's stop the bleeding,' they're just saying, 'We don't mind how big the hole is in this patient, we just need to give him money at the other end," says Heid.
Heid adds, "Common sense would say, 'Let's stop the bleeding.' I think this country is bleeding financially." Heid and Brawdy offer up the idea that there is not a problem with lack of money coming into the nation; it is a problem of not cutting government spending and "stopping the bleeding."
Lastly, the two touch on the possibility of rising food prices for 2013. "What's problematic here in the Midwest is that it is dryer than a bone here. 2013 could be a real trying year if we don't get relief quick," Heid says.
They go on to talk about how the dry soil going into the 2013 growing season will yield less crops and the demand for food will stay where it is. This unchanged demand for food coupled with the lower supply creates the likelihood of higher food prices.
For the entire radio show go to…http://www.offthegridnews.com/2012/12/27/are-you-ready-to-challenge-yourself-in-2013-with-dwane-thomas-episode-136/.