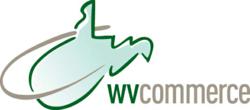 Charleston, WV (PRWEB) December 31, 2012
West Virginia's diverse economy – its workforce, energy blueprint, creative class communities and business retention efforts – are profiled in the newest issue of Edge magazine. The glossy, 52-page magazine is available in print and online. View the online, iPad-friendly version that integrates videos and photo galleries. Request a free print version of this magazine in the mail or receive upcoming editions at no cost.
BIOSCIENCE SUMMIT SET FOR FEB. 28 IN CHARLESTON
The West Virginia Biosciences Summit takes place on Thursday, Feb. 28, 2013, in Charleston. The event focuses on policies and programs to grow the bioscience industry in the state, university research ready for commercialization and West Virginia bioscience company highlights. The third annual summit is sponsored by the Bioscience Association of West Virginia, BIO, Pharmaceutical Research and Manufacturers of America (PhRMA), Mylan, Amgen, Steptoe & Johnson PLLC and TechConnect West Virginia. Registration is available here.
CHINESE DELEGATION MEETS WV HARDWOOD PRODUCERS
A delegation of Chinese hardwood buyers recently visited West Virginia to meet with potential suppliers to discuss a variety of business opportunities. The six representatives of Tianjin Commodities Exchange (TJComex) visited Preston, Randolph and Upshur counties. The delegation heard a presentation about the hardwood industry in the state and met individually with participating West Virginia companies. The Chinese delegation also toured two hardwood facilities. The visit was arranged by Advocom Group, the West Virginia Hardwood Alliance Zone, the West Virginia Division of Forestry and the West Virginia Development Office (WVDO). Visit the from WVDO International website for more information about buyer delegations, trade missions and other available services.
TJComex is the first corporately-structured, comprehensive commodity exchange in China. Its president is Dr. Chuanliu Ni, a graduate of West Virginia University.
NGK SPARK PLUGS TO EXPAND FACILITIES, ADD 34 JOBS
NGK Spark Plugs (U.S.A.) announced plans to expand its oxygen sensor manufacturing facility, its spark plug production capability and its staffing level at its Sissonville campus. Construction on the 8,000-square-foot addition to the sensor plant begins in early 2013. NGK will install a new line dedicated to the production of a more technologically-advanced sensor. In addition, the spark plug facility on the same campus will install a new assembly line to produce a different style of spark plug. Both projects are expected to be completed during 2013. NGK expects these improvements will create 34 new jobs by 2014.
This marks the fourth expansion since NGK Spark Plugs (U.S.A.) established operations in West Virginia in 1994.
SIGN UP TO RECEIVE THE EDGE BUSINESS REPORT
West Virginia Edge Business Report is a monthly report separate from Edge magazine. The report documents the state's economic progress. The next Edge business report appears in January 2013. Issues are available online or by email. Sign up at the link below.