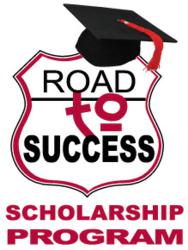 The Road to Success Scholarship is a great way for Grinnell Mutual agents to reward student drivers. Together we encourage our young drivers to earn good grades and drive responsibly. ~ Barb Baker
Grinnell, Iowa (PRWEB) December 31, 2012
Grinnell Mutual Reinsurance Company and its independent agents will award 60 Road to Success Scholarships of $1,000 each to college-bound high school seniors in 2013. The scholarship recognizes students for their excellence in the classroom and behind the wheel. The scholarship is available to students throughout Grinnell Mutual's 11-state writing territory, including Illinois, Indiana, Iowa, Minnesota, Missouri, Nebraska, North Dakota, Ohio, Oklahoma, South Dakota, and Wisconsin.
"The Road to Success Scholarship is a great way for Grinnell Mutual agents to reward student drivers. Together we encourage our young drivers to earn good grades and drive responsibly," said Barb Baker, manager of advertising and community relations at Grinnell Mutual.
Is a high school senior you know eligible for the scholarship?
Applicants must:

be insured through a personal auto policy with Grinnell Mutual Reinsurance Company or Grinnell Select Insurance Company, or be a dependent named on a Grinnell Mutual or Grinnell Select Insurance Company insurance policy
Maintain a cumulative high school GPA of 3.0 or above
Have a clean driving record (no accidents or violations)
Plan to attend an accredited post-secondary educational institution in the fall of 2013 as a full-time student
Scholarship winners will be chosen at random from eligible applicants. To learn more and to apply, pick up an application from a local Grinnell Mutual agent or download it at http://www.grinnellmutual.com. All applications must be submitted to Grinnell Mutual by March 31, 2013.
About Grinnell Mutual
Grinnell Mutual Reinsurance Company, in business since 1909, provides reinsurance for farm mutual insurance companies and property and casualty insurance products through more than 1,600 independent agents in 12 Midwestern states. Grinnell Mutual is the largest primary reinsurer of farm mutual companies in North America.
# # #